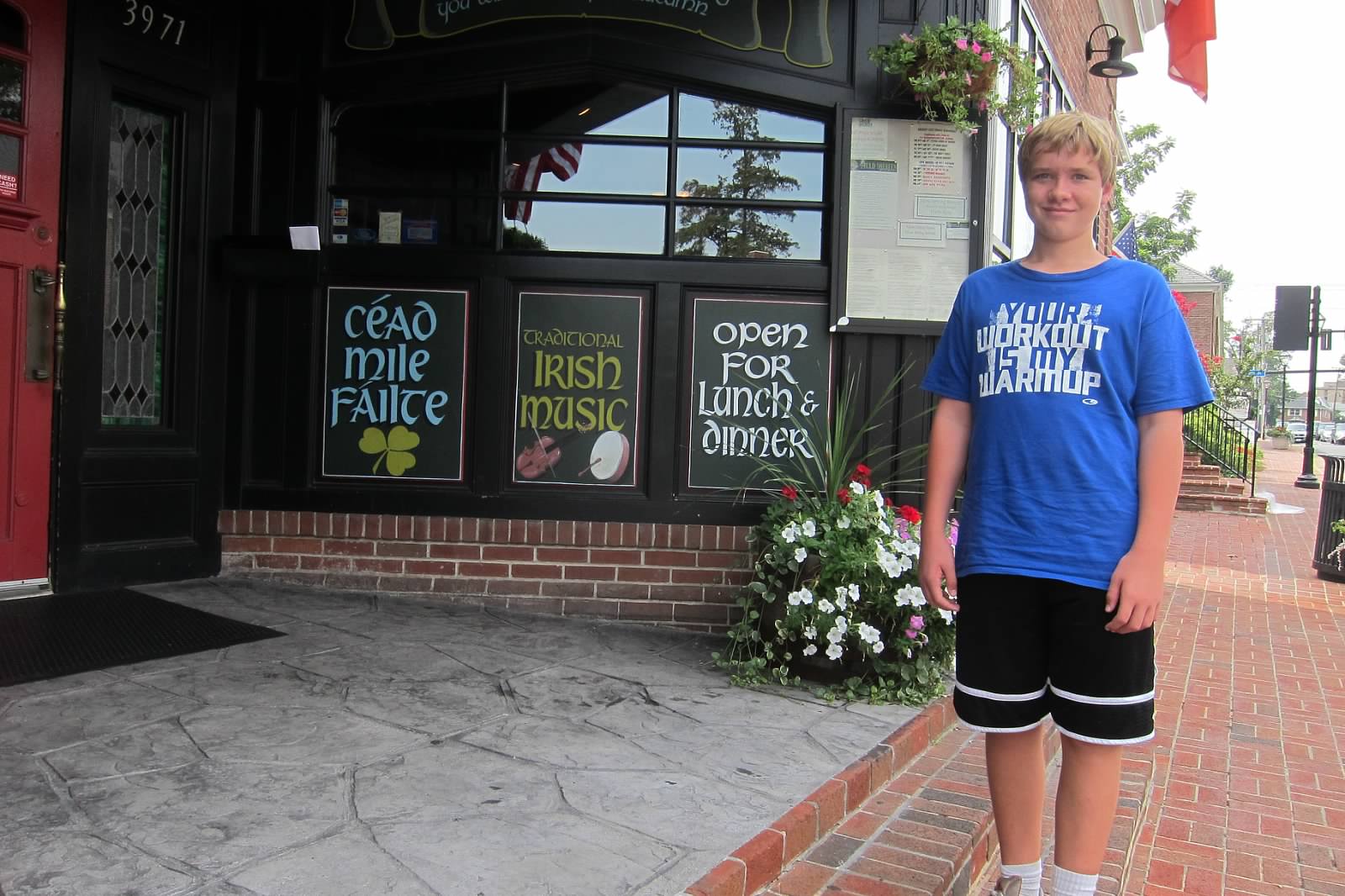 Davis and Mimi slept late–6:45am–and began with cheesy eggs.  Mimi has a trip to the grocery scheduled as she is already out of milk!  Also, after noticing Mimi's food dehydrator, Davis has requested homemade jerky…so, after much discussion with Wegman's butcher, Mimi purchased an $11.00 ribeye steak (again, thank goodness PopPop never reads Mimi's blogs!). This will be the most expensive jerky in No.VA so let's hope it's edible when it's dry!
After breakfast, Mimi and Davis headed to Markham, VA to pick peaches.  About a 45 min drive West of Fairfax and just a third of the movie, "Sherlock Holmes", we reached our destination and found lots of lovely peach trees and many, many peaches! 
It only took us about 15 mins to pack our peach bags to the brim!We also got some Gala apples for "cheesy apples" and a jar of local honey. 
To continue our international tour of local cuisine, Davis requested a visit to Ireland to find Shepherd's Pie.  Weeeel, begorrah, we found just that in Fairfax City at "Ye Auld Shebeen."  While viewing Olympic women's water polo AND Olympic Horse Prancing, otherwise known as dressage, we feasted on Irish Shepherd's Pie and Spring Rolls.  Another country to add to our culinary tour.
Mimi then challenged Davis to Mini-Golf where she easily dispatched her opponent.  A victory Bilzzard was had at Dairy Queen and we proceeded home to have leftovers for supper.
Definitely a more sated duo was not to be found in Fairfax!