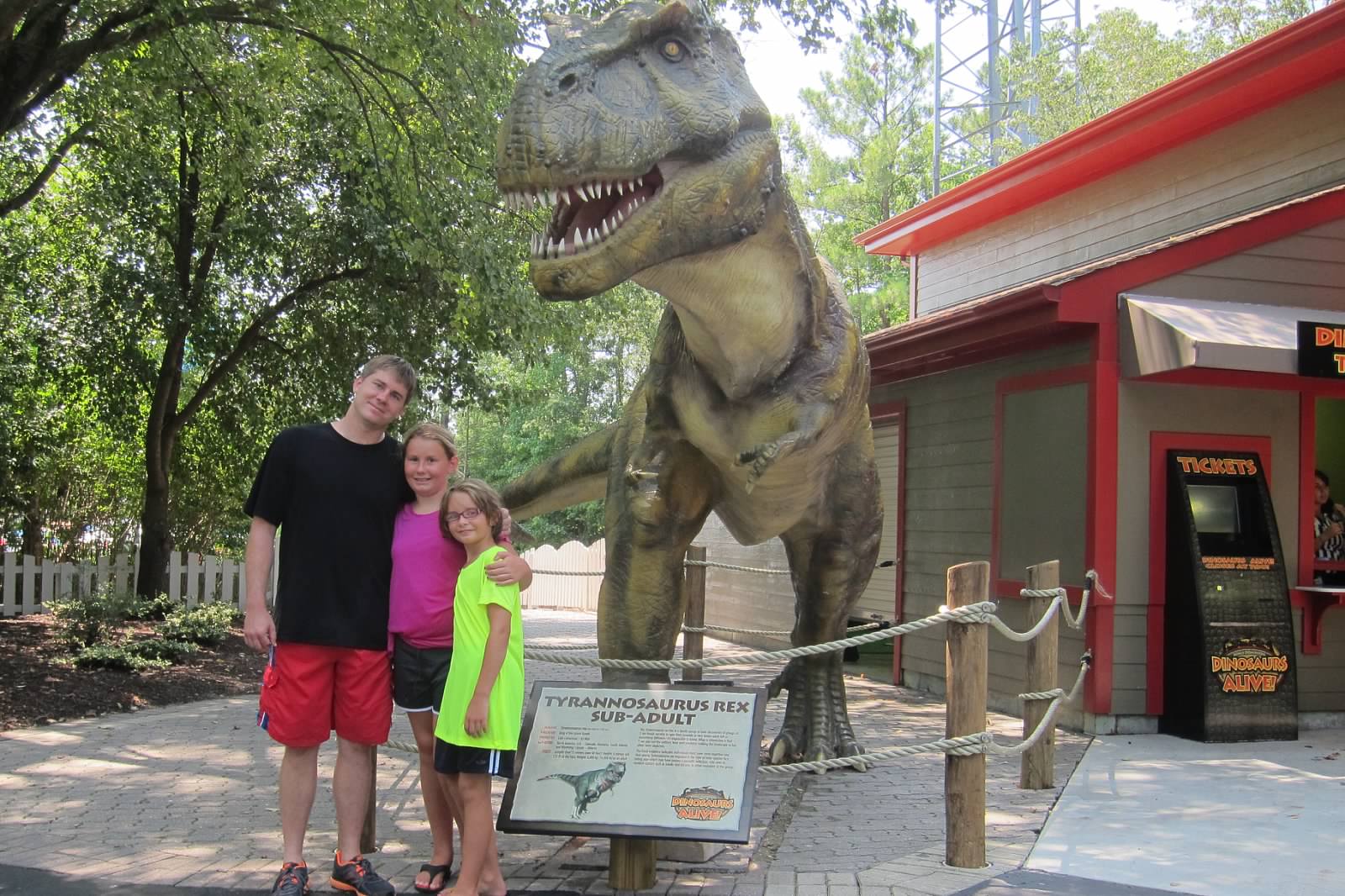 This is the much-awaited Kings Dominion day.  Lucy arrived around 8:45 and we all packed into Mimi's car to head for the park.  While Uncle Chi drove and Annie watched "Wild Stallion", we enjoyed light traffic and good weather and got to the park by 10:15, only to find out that the electrical power in the park was out!
We awaited for almost an hour and by 11:00, all was well and we, along with many others, headed for "fun in the sun." After riding the Berserker, Chi recommended that we head to the other side of the park to avoid the mass movement to the Dominator.  Great idea!  Thus began our systematic attack on most of the rides at the park.  We kept going until almost 3:00, when HR and AG finally admitted to "no more roller coasters, please!"   Tired and hungry, we finally ate some lunch, treated to a dessert of Dippin' Dots by Uncle Chi.
Next, it was off to the water park for a cool-off.  Mimi read her book while the rest of the crew took in about one and a half hours of Lazy River, water slides and wave pool.  By then, everyone was ready to leave, except for one last treat. You guessed it!  Our traditional Funnel Cakes.
Leaving the parking lot at 7:00, Chi and Lucy got us home in record time and we had our pj's on by 8:30.
A Fun Time was had by all at Mimi Camp today.