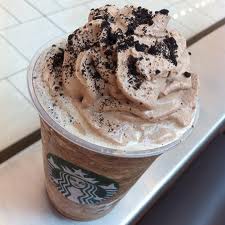 Mimi picked Davis up from Grandma and Grandad around 8:30 and headed for Fair Lakes to check out the video possibilities at WalMart.  We couldn't find the latest "Harry Potter and the Deathly Harrows", so we settled on a frappucino at Starbuck's and decided to order the videos from Amazon.  Davis introduced Mimi to the Double Chocolate Cookie Crumble (at least 10,00 calories)but Mimi settled for her White Chocolate Mocha (probably only 5000 calories).  We headed home to organize our week on the clothesline, er….calendar line….and then proceeded to fish out any good leftovers for lunch.  PopPop will be soooo proud of his #1 grandson.  What a leftover champ!
Davis finished off Lucy's pulled BBQ chicken from beach week and then Mimi proceeded to drag Davis over to Target Portrait Studio for his yearly MimiCamp photo.  We couldn't find anything decent in his duffle bag (needless to say, everything looked the same in "accordion-wrinkle style.")  So Mimi raided PopPop's closet and found a "Nationals" polo shirt.  Davis says that it belongs to him now.  PopPop will never miss it….and probably never read this blog, so we are safe!  He'll wear it tonight to go out with Grandma and Grandad and instantly become Grandma's Favorite Grandson!
Next for the day was the beginning of Davis' International Culinary Tour of Fairfax.  We began with a Chinese dinner at the Greenbriar "Fortune Palace."  Davis ordered Kung Pao Chicken and commenced eating most of Mimi's Sesame Chicken.  Good thing Mimi likes Kung Pao Chicken!  Not-to-worry, he'll have the rest of the Kung Pao as leftovers for lunch!
The remainder of the day was spent checking out who was online for "Call of Duty."  Bedtime was at 9:00 and Davis fell asleep reading How to Read a Book!  What a snore for bedtime!