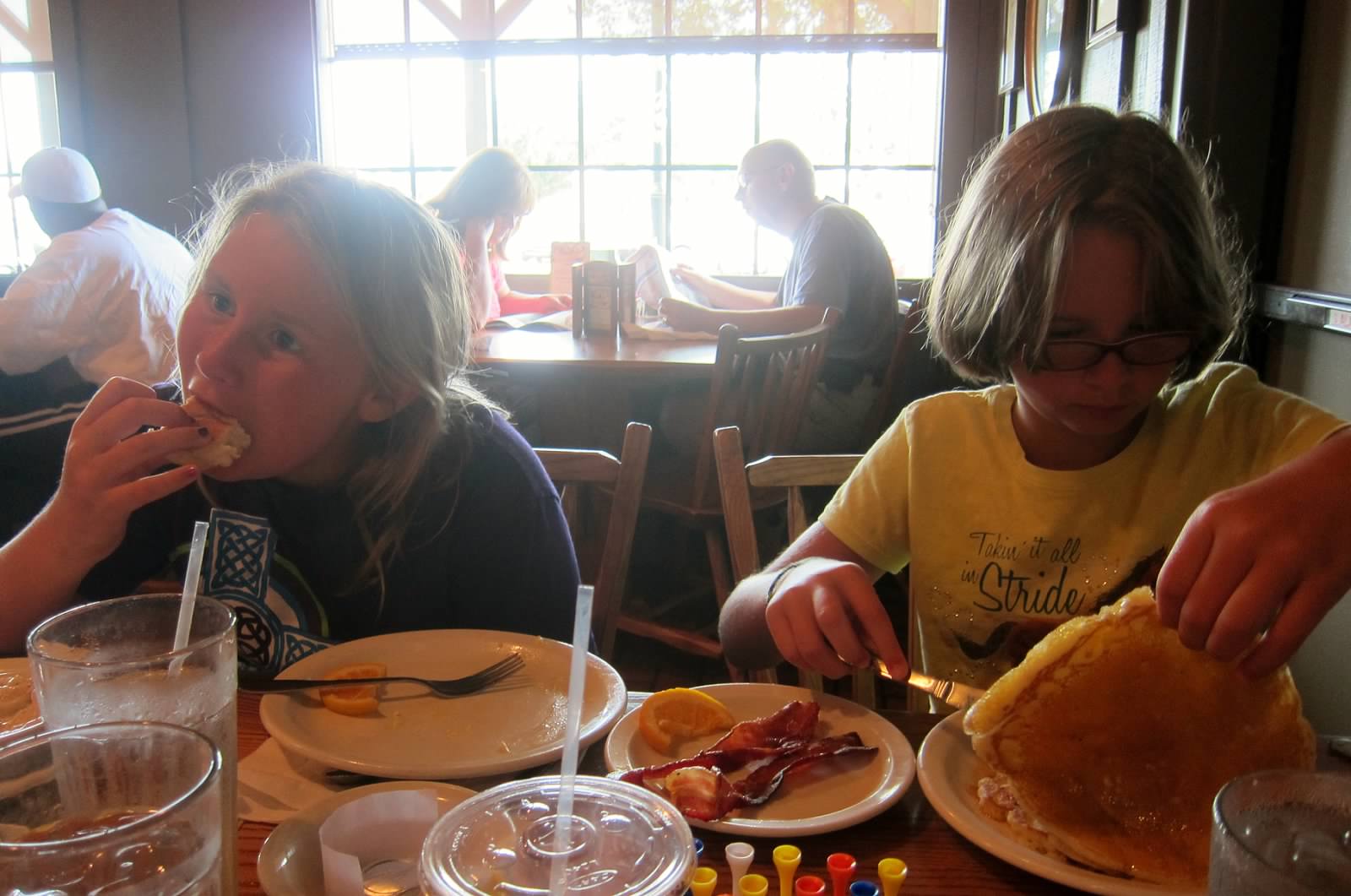 This year Mimi Camp began with our exit from our Duck Family Vacation. After packing the car and reconnoitering the house for "leftovers", Mimi, PopPop, HR and AG headed for the valley around 7:00. We managed to get out of Duck in good time, cross the causeway and get all the way to dreaded Williamsburg before hitting "parking lot" traffic. We decided to stop for breakfast in Newport News at one of our favorite restaurants, Cracker Barrel. The girls chowed down on pancakes and eggs and we headed on home to the Valley.
The rest of Saturday afternoon was spent unpacking and relaxing before heading to mass with Fr. Chris at Our Lady of the Valley. Father was a little "under the weather" and after announcing that we all will "get through this", he finished in a record-setting 43 mins. Whew!
On to Rancho Viejo to meet Chi and Lucy for dinner. It was a long day, but a good one.