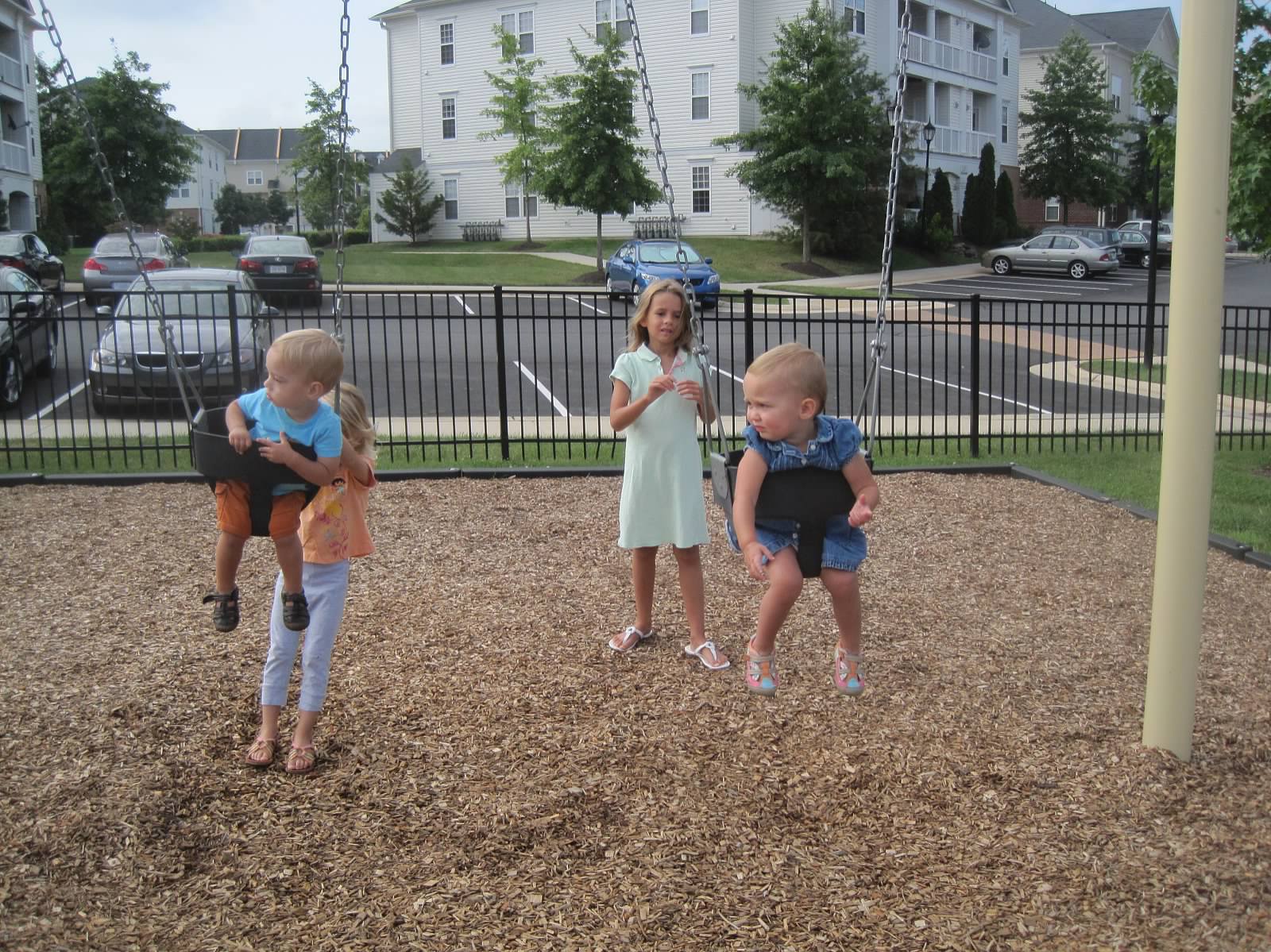 Mini-Mimi Camp has begun. Mimi picked up her mini-campers at Grandma and Grandad's house and they were ready after a quick hair spruce up by "Michelle de Herndon." We headed directly to Ashburn to play with Anderson, Claire and Aunt Jilly. The playground was a perfect place for a little exercise and fun.
Our next destination was WalMart to shop for groceries and shoes and a few other dozen assorted items that the girls thought were essential. And…it just so happened that there was a McDonald's in WalMart. What a marvelous store! Literally, one-stop-shopping! Smurf Happy Meals were a "must" and we left WalMart full and satisfied. A trip to the bank was next and home to rest before our excursion to the pool.
A trip to the pool would not be complete without a few pool necessities, such as noodles, floaties and rings. So…off to the pool in our stroller we went, looking like "pool hillbillies." The campers had a fun time swimming and must have exercised themselves into a stupor, as LK immediately fell asleep in the red chair at 6:00 and didn't awake til the next morning. MF held out a little longer watching her new Smurf cartoon video, but was in bed and asleep by 8:30. Mimi was only nanoseconds behind her!
Life is good at Mini-Mimi Camp.
Mimi