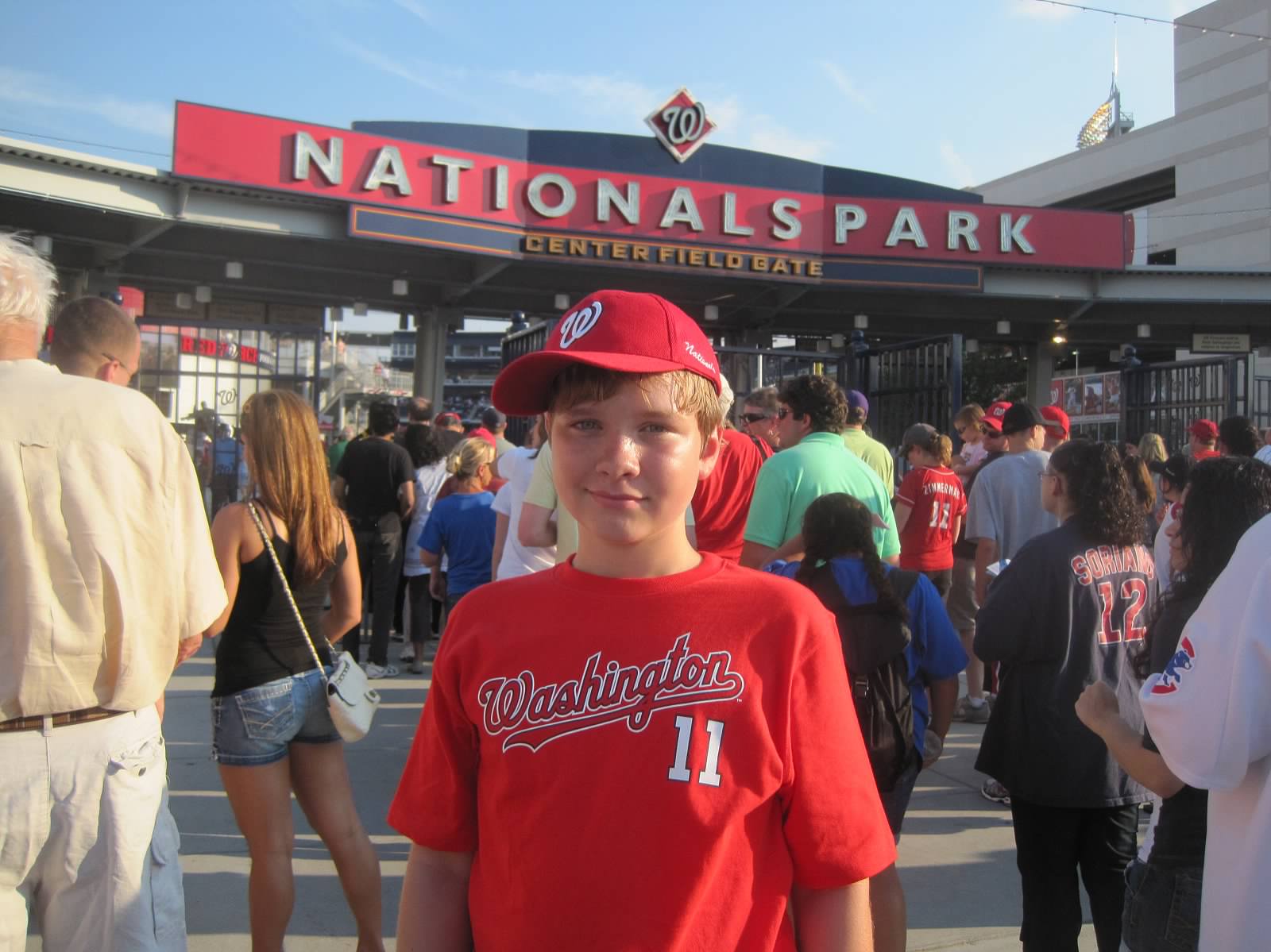 Day two began with a trip to Manassas Battlefield Park where Davis began his National Park Passport adventure. We watched the park movie, had a short "walkabout" and then headed for McKay's Used Book Store to purchase some reading material.
After negotiating for 3 Calvin and Hobbes comic strip books–Davis insists he learns new vocabulary words there!!!–we headed home for lunch and a short rest before heading out to the ballpark.
We headed out for the Metro around 5:00 and after having to "detrain" for technical difficulties, made it to the gate around 6:30. FLOTUS was in the park helping to throw out the first pitch, along with children of military families, so I got to explain to Davis about the guys on the roof who were dressed in black wearing bullet proof vests and packing big guns. After the National Anthem, we made it to the hot dog stand and our seats…in that order. Perfect timing!
Evening cuisine included a kosher dog and large coke, followed by chicken strips and fries, Cookie Dough Dippin' Dots and an unpronouceable Italian Gelato.
The game began with 3 runs in the first inning and ended with the Nats winning 3-2. Not much exciting happened for the remaining 8 innings. Teddy still lost the President's race and Coffey made it to the pitcher's mound in a little over 12 seconds. We arrived home at 11:00, ready for bed….at least, Mimi was ready!
Life was good for Day 2 at Major Mimi Camp.
Mimi