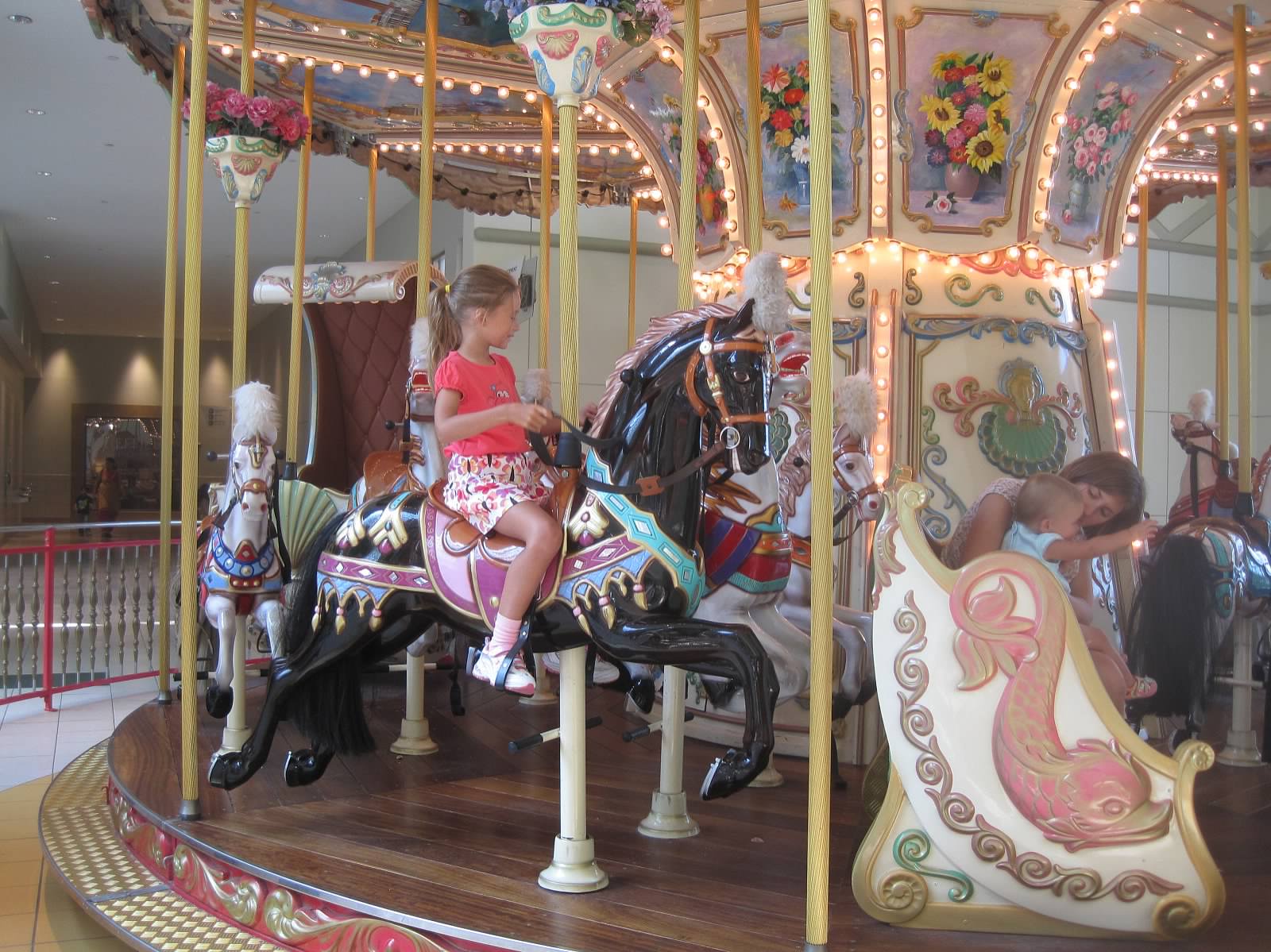 Day Two of Mini-Mimi Camp began with a usual dose of cartoons. Now Mimi is an official, card-carrying member of "Team Umizoomi!" NOT! Once the campers were fed and dressed….and….hair brushed, we headed out to run some errands, including a trip to the library to pick out books (about two dozen in two minutes) and lunch at IHOP. Mimi has discovered that the best time to feed these campers is the middle of the day, before they get too tired to eat in the evening.
When Aunt Jill called, we headed to Ashburn to meet the crew to caravan to the Leesburg Animal Park; however, we arrived just in time for its closing. Ugh! We had to do some quick thinking, so off we headed to Dulles Town Center Mall for a train ride around the mall, a carousel ride and a Ben and Jerry's Ice Cream. It seemed to appease the girly gods, so all's well that ends well. Mimi and campers had a quiet night with the Pink Panther and some good library books.
Life is good a Mini-Mimi Camp and we'll try again at the animal park tomorrow.
Mimi