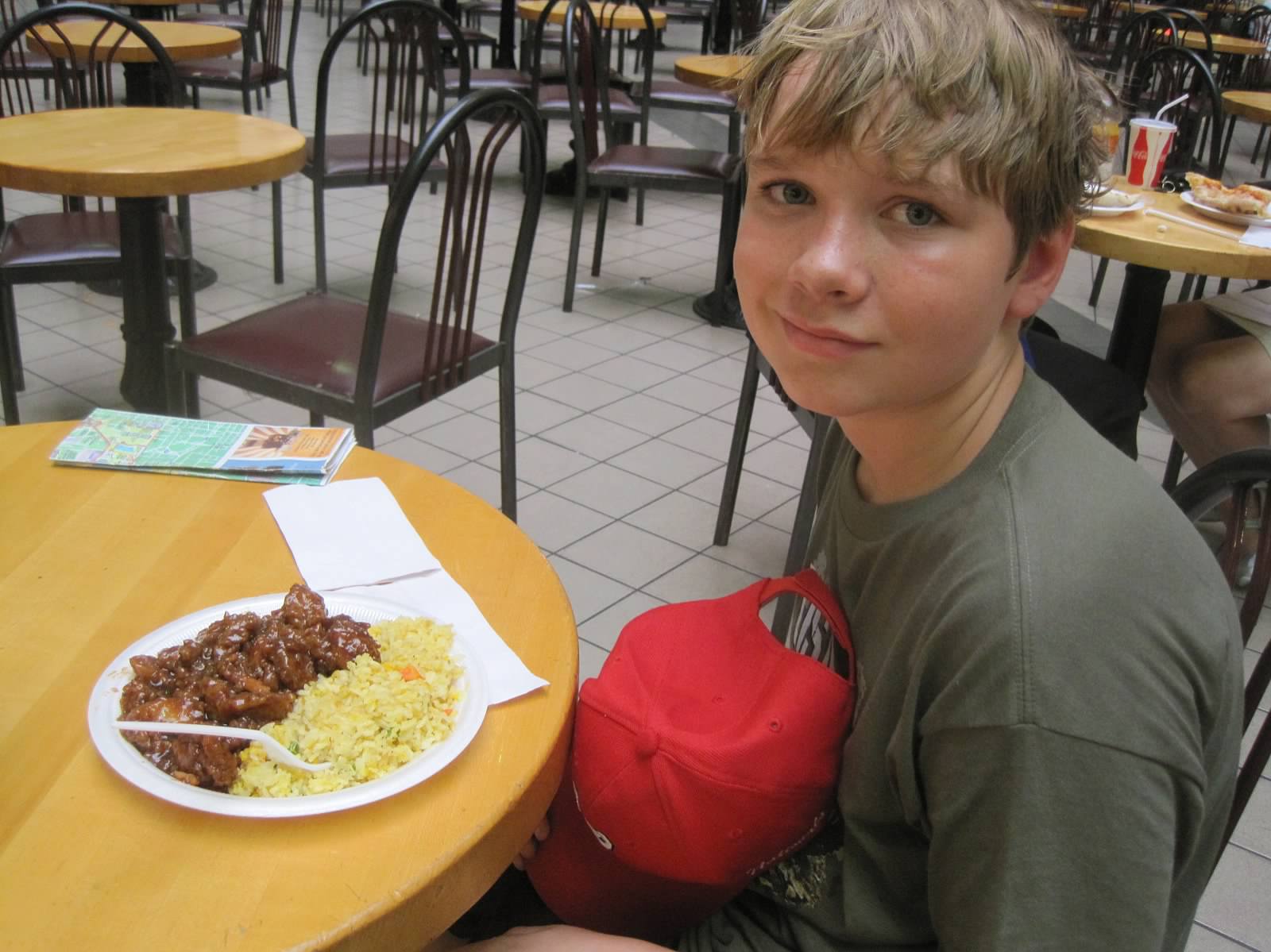 Wednesday, July 6th, was declared the "Tour de DC" day. Davis is now an expert at Metro travel and he is well-acquainted with the Orange Line. We arrived at Union Station in DC around 10:30 and immediately scouted out the Food Court. Nothing better than lunch at the Old Post Office, so we proceeded to our Old Town Trolley to begin our tour. Davis and Mimi decided to try riding most of the main loop to hear the driver's commentary and to stay dry while the rain subsided. Although there was a slight drizzle, the air was cool so we thought that was better than sunny and hot.
The tour guide told us the best place for getting our passports stamped for the Capitol Mall area and we got off the trolley to walk over to the Washington Monument Visitor's Center. There we "stamped away" till there was no more room on our page. Turns out there are stamps for every monument and memorial (there's only one monument, the rest are memorials…and now we know the difference!).
Davis couldn't be stalled any longer so we headed over to the Old Post Office for our traditional Sesame Chicken lunch. And, yes, it was as good as we remembered. After lunch, we got back on the trolley to finish our "loop" and then headed home to Fairfax, via a 7-11 for a Slurpee to quench our thirst.
By the time we got home we were both tired and hot, so the rest of the afternoon and evening was spent in the townhouse, roothoggin' for dinner and watching tv….Jeopardy and the Nats game for Mimi and more "Search and Destroy" for Big D.
Life is good at Mimi Camp.
Mimi