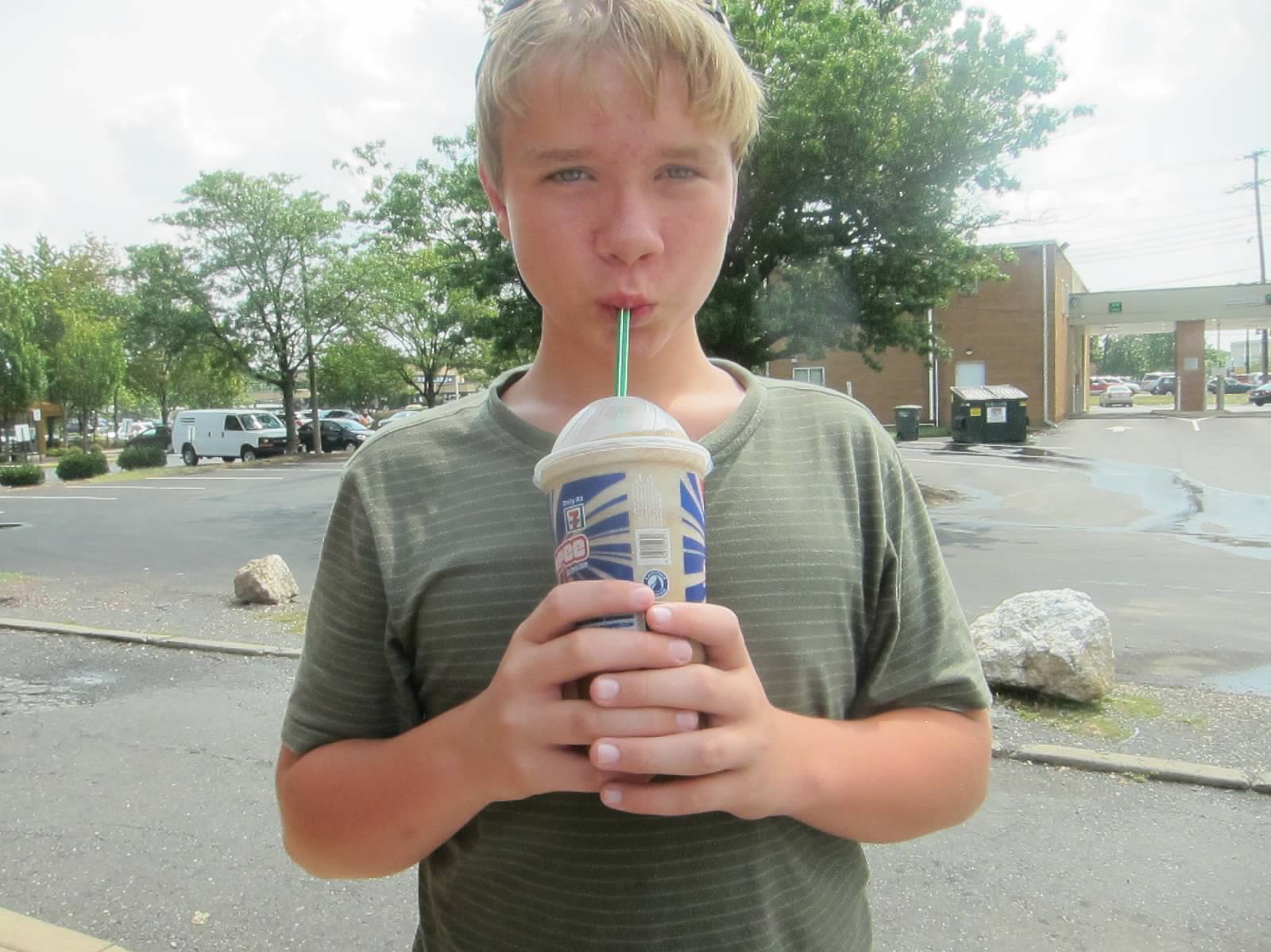 This was a MAJOR day at Major Mimi Camp.  After having hot biscuits with butter and honey, served with cheesy eggs and sausage, we packed up our quarters and DC map and headed to the Metro.  Today we decided to see what a spy's life is like, so it was off to the International Spy Museum in Washington.  We assumed our new identities and began our trek though the land of espionage and intrigue!  "Carol" and "Colin" ventured through mazes of spy cameras, secret message codes and make-up changing identities.  It only took about 2 hours before we were saturated with enough information to fill our hungry little brains.
So….we left the land of spies to head for the Old Post Office where Davis couldn't resist another day of Chinese Sesame Chicken.  It's tradition now, since this was the third year that we have dined there.  A short walk away was the Metro and we got back to Fairfax around 3:00…only to partake of  our next tradition.
It's now a part of Major Mimi Camp to enjoy an ice cold Slurpee at 7-11 after a hot day of sightseeing in DC.
We got to the townhouse to rest and regroup (Mimi) and to play 30 more minutes of "Shoot 'em Up" (Davis).  Next on our travel list was the movie theater to see "The Dark Knight" aka Batman.  Both Davis and Mimi enjoyed this "slightly" violent theatrical display of mayhem and got home by 7:00 to down the last of the Shepherd's Pie.  Mimi has gone from Equestria with Rainbow Dash, to the castle with Princess Aurora, to class with "Skippito" aka Skippyjon Jones and to Gotham with Bruce Wayne aka Batman!  Whew!  I'm exhausted just thinking about all these "travels."
We retired around 9:30….Mimi falling asleep watching the Nats and Davis reading Paul Harvey's For What It's Worth.  Another good day at camp!