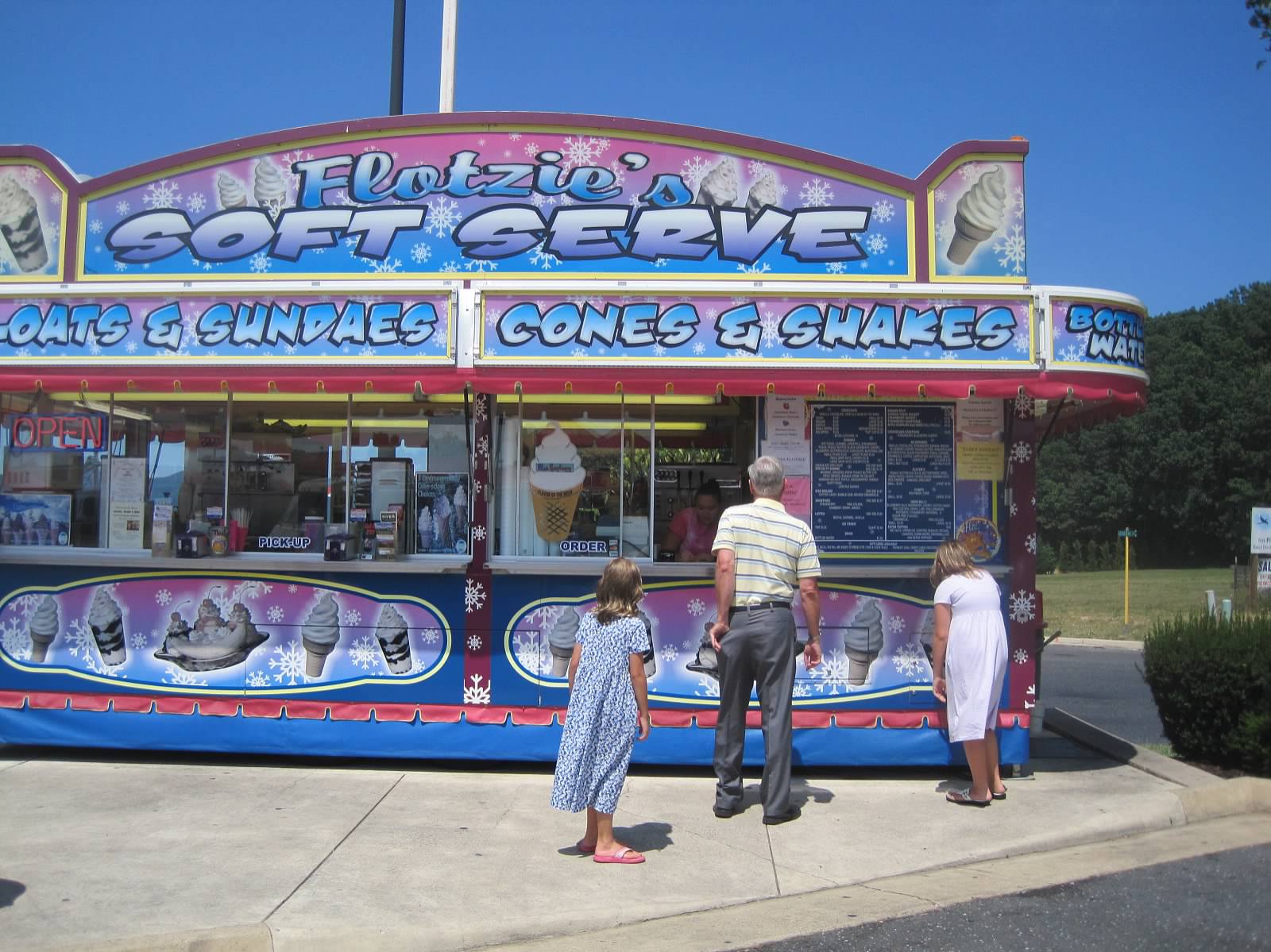 This day was our "catch up" day in the valley. Before leaving for Fairfax, Mimi did lots of laundry and remade beds while PopPop picked lots of corn and peppers in his garden. We headed out to Luray for 11:00 mass and then returned home for a delicious dinner of paneed chicken, garden buttered potatoes and fresh corn on the cob.
While this day was one of "rest", it may be one of the highlights of Mimi Camp as Uncle Chi moved to the forefront in the "favored uncle" status. The girls were invited to a game of PuttPutt with Uncle Chi and Lucy in Fairfax.
Sooo-we packed up the Escape and headed home….but not without our traditional detour to Flotzie's. Yummmmy—vanilla malts and a coke float were the desserts of the day.Uncle Chi, fresh from his vacation in Ecuador, and his friend, Lucy, took the girls to play putt-putt golf while Mimi and PopPop sat comatose in their chairs to watch "60 minutes."
Uncle Chi is now "Numero Uno" in the "favored Uncle" status and life is good at Mimi Camp!
Mimi