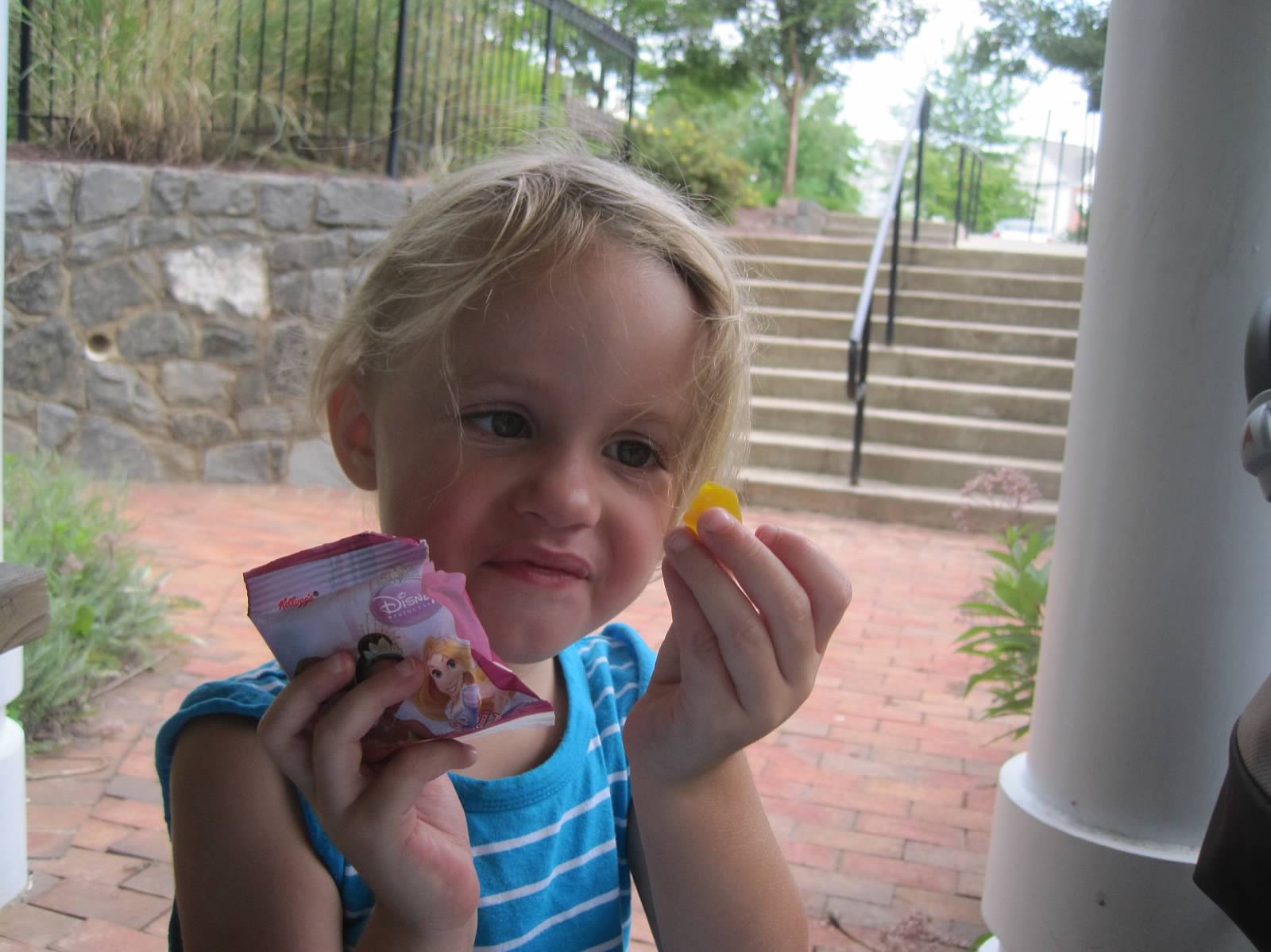 Team Umizoomi is awake and watching "Bubble Guppies." Yikes! Mimi thinks that "Mighty Mouse" needs to appear and save cartoons! Campers and their director headed out early to the grocery store and the girls definitely like Wegmans…at least, they like 99% of the items on each aisle. After a quick pass to get juice and fruit snacks, we headed home with over $50.00 of groceries, only to discover that we forgot the juice and fruit snacks. Was Mimi a bit distracted in Wegmans? We hurried home to unpack the goods, change our clothes (we needed pants to ride ponies) and then head out to the Leesburg Animal Park.
It was a blue-sky day and we enjoyed feeding the animals—well, two of us enjoyed it. Khaki was a bit overwhelmed by the llama's enthusiasm for the food so she watched outside the pen. Mary got into it and fell in love with the brown donkey, but couldn't feed it without sharing something with the sheep, goats, llama and pig. Mimi chose to feed the camels! The highlight of our adventure was definitely the pony ride. The girls were virtual cowgirls on this beautiful pinto pony.We played a bit on the playground, jumped a bit on the moon bounce and then ate our picnic lunch before heading home for an afternoon rest.
Late afternoon we decided to try out the local playgrounds and include a walking trip to Wegmans for juice and fruit snacks—which we remebered to buy when we got to the store! We walked and played till around 7:00, when Mimi conviced the girls to head home for a nice bath and dinner.
Life is good at Mini-Mimi Camp.
Notes:
1. Khaki is now to be known as "Snacki", as in fruit snacki! She's the local guru on Tangled, Tinkerbell and Dora fruit snacks.
2. Mary Frances is being awarded the "Camper Medal of Honor" for having to sleep with "the wild thang". Mary has gone beyond the call of duty by putting up with a sleeping, gymnastic 3 yr old pretzel!