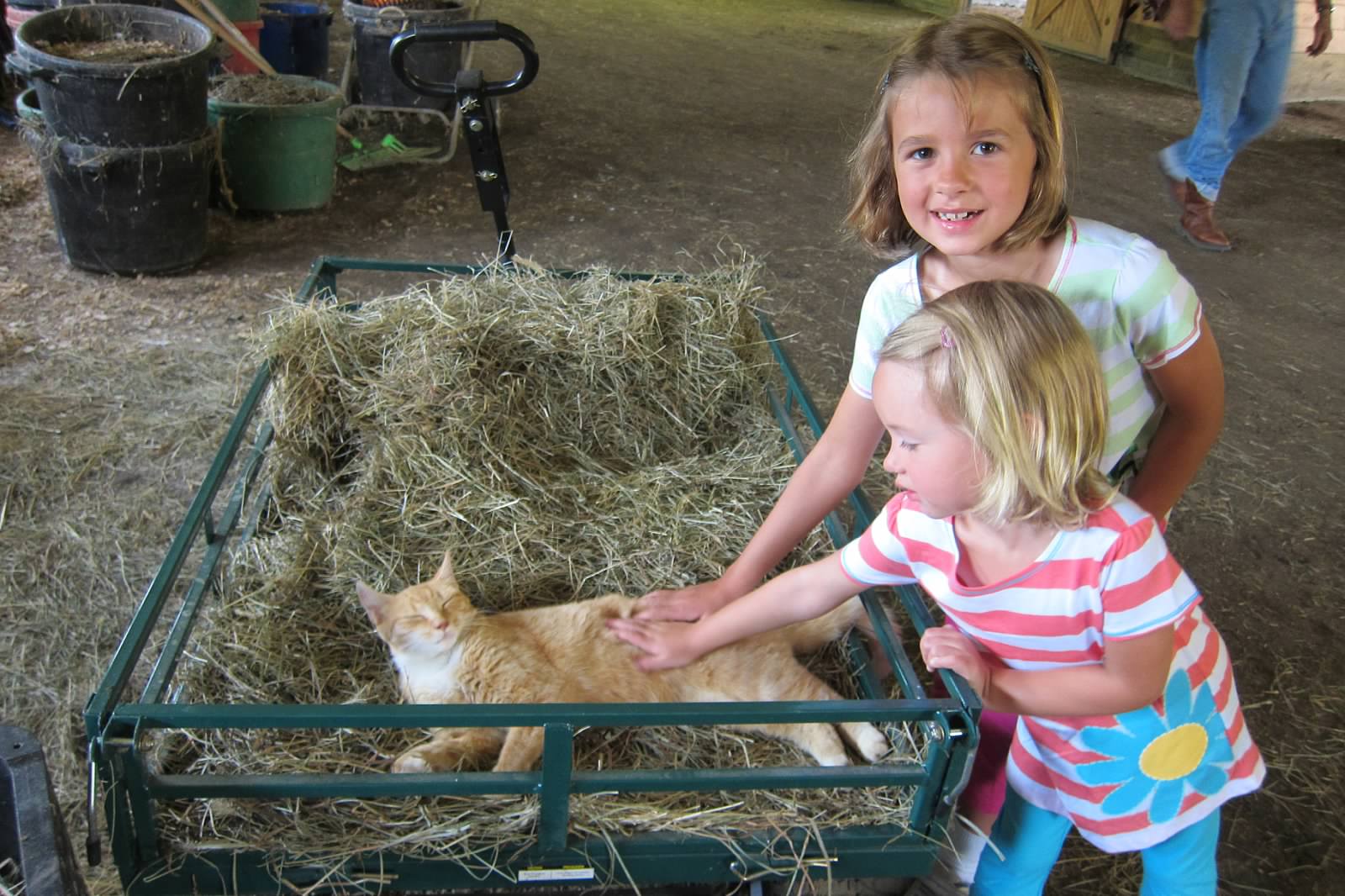 My campers slept in for another 12 hour sleep and woke up for a very busy camping day. After Cookie Crisp, an Uncrustable PJB and a white grape juice cocktail served "on-the rocks" to Mary and "straight up" to Khaki (they now know bar lingo), we dressed and rushed over for our pony rides in Stanley.
As fate would have it, the girls didn't get their "pony" rides. They got their "HORSE" rides. Mary rode a "paint" stallion named "Chevy" and Khaki rode "Hannah", a pretty brown mare. Campers were thrilled, except to see Laura Kate's picture, you wouldn't know it! They got a long ride around the indoor ring (temperatures were in the high 90's by then) and we headed home for a quick lunch.
At 1:30, we headed out again, but this time to the movies in Luray to see "Brave." With candy, Slushies, popcorn and Pepsi in hand, we settled in to watch this movie about a princess who wanted to choose her own way in life (in other words, her own prince). This movie had only ugly men and no princes in it….a real Disney princess movie breakthrough. Unfortunately, it also had some scary bear fights. When we were leaving, I asked Khaki how she liked the movie, to which she replied "NOT MUCH!"
After a quick trip to visit Father Chris for mass at Our Lady of the Valley (Khaki didn't like that MUCH either!), the campers and counselors headed home for a root-hog dinner and a quiet evening at home—all tired from a very busy camp day.