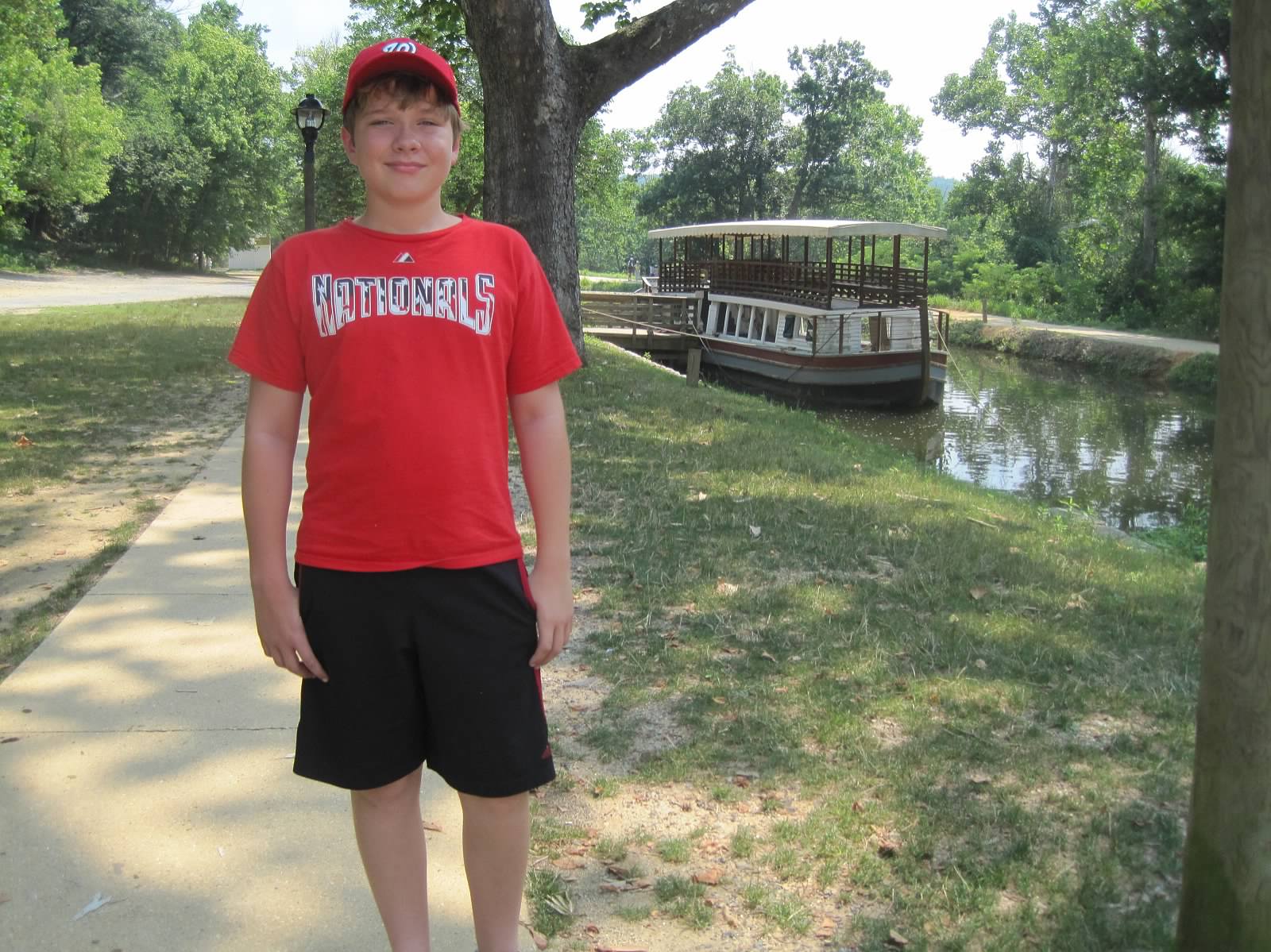 This is our "kick back" day to just hang out and get some errands done. After taking Uncle Chi to the airport to begin his Ecuador vacation, Davis and Mimi headed to Starbucks for their morning treat. Davis was introduced to a Tall Decaf Caramel Frappuchino (a personal favorite of Uncle Chi's) and, of course, it had to be accompanied by a rather large apple fritter! Enough calories there for the whole day! We then swung by Whole Foods for our "gourmet" chili powder…a must for the hot tamale batch-making on Saturday with Uncle Dwayne. Pop-Pop plans to make enough to take to Williamsburg. Wanna bet they'll all be gone before we ever get there?
Our afternoon was spent at Great Falls, Maryland, at the C&O Canal Towpath. We stopped at Subway for lunch and headed to the park for a picnic and short walk. After inhaling the subs, Davis and Mimi visited the museum, got our passports stamped and played a challenging game of checkers while waiting for our boat ride through the canal locks. Davis killed Mimi and she demands a rematch! There were very few people in the park and we had a nice one hour boat ride on the canal, narrated by a park volunteer who told us all about the history of the canal. Note: it is called a "tow path" because the boats are towed by mules! Some day the campers need to experience the "Billy Goat Trail", but that would necessitate a "guest counselor" because Mimi no longer hikes that trail!
We are now settled in for the night. Davis is back to his game and Mimi is heading upstairs to watch the news and Jeopardy.
Life is very good here.
Mimi