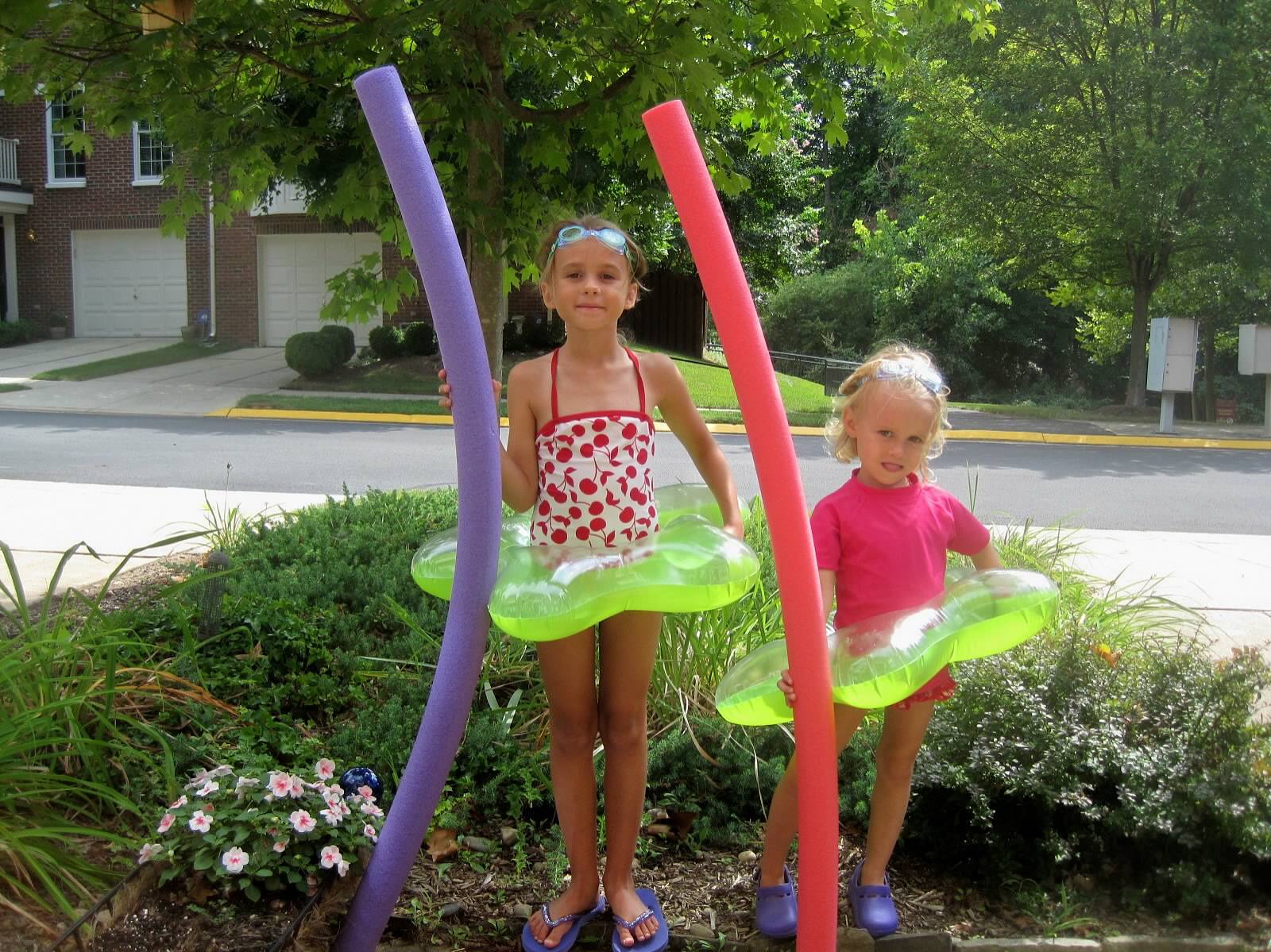 The day began with "the usual" breakfast….juice and cheesy apples for Mary and juice, fruit snack and an "easy egg" for "Snacki." Thanks to Davis and Annie for the easy egg instructions. At least Snacki has some protein in her daily diet. Our main event for the day was "The Smurfs" in 3D…as per Mary Frances' request. This turns out to be one of Mimi's most favorite flicks! The girls enjoyed it, even if Snacki decided to take off her glasses for most of the movie. (Surprising she didn't have a headache after watching a blur for over an hour–but–her choice!)
We then went to Vienna to order Mrs. Johnson's birthday cake, and while there, the campers discovered a Baskin and Robbin's store in the same area. What a treat! And to think that those cones were "kid cones." Nothing like an ice cream cone for lunch! We arrived home sated and immediately delved into a game of "Cootie", which Frankie won, just narrowly beating Mimi and LK.
The campers wanted one more day at the pool and even though skies were darkening, the pool hillbillies headed out. After just 30 mins of swimming, the thunder drove the campers out and home, or, at least, to the playground near home where the girls love playing "cash or credit card." Mimi loves just watching and listening to their imaginative play…wondering where they learned all that they know! :-)) PopPop arrived home from Atlanta around dinnertime and Uncle Chi and his friend, Lucy, joined the campers for pizza and ice cream sandwiches.
Note: The highlight of the dinner conversation was when the girls were talking about their afternoon and Mary announces to Lucy that "Grandma has Cooties, too." Mimi doesn't make these things up!
Life is good at Mini-Mimi Camp.
Mimi