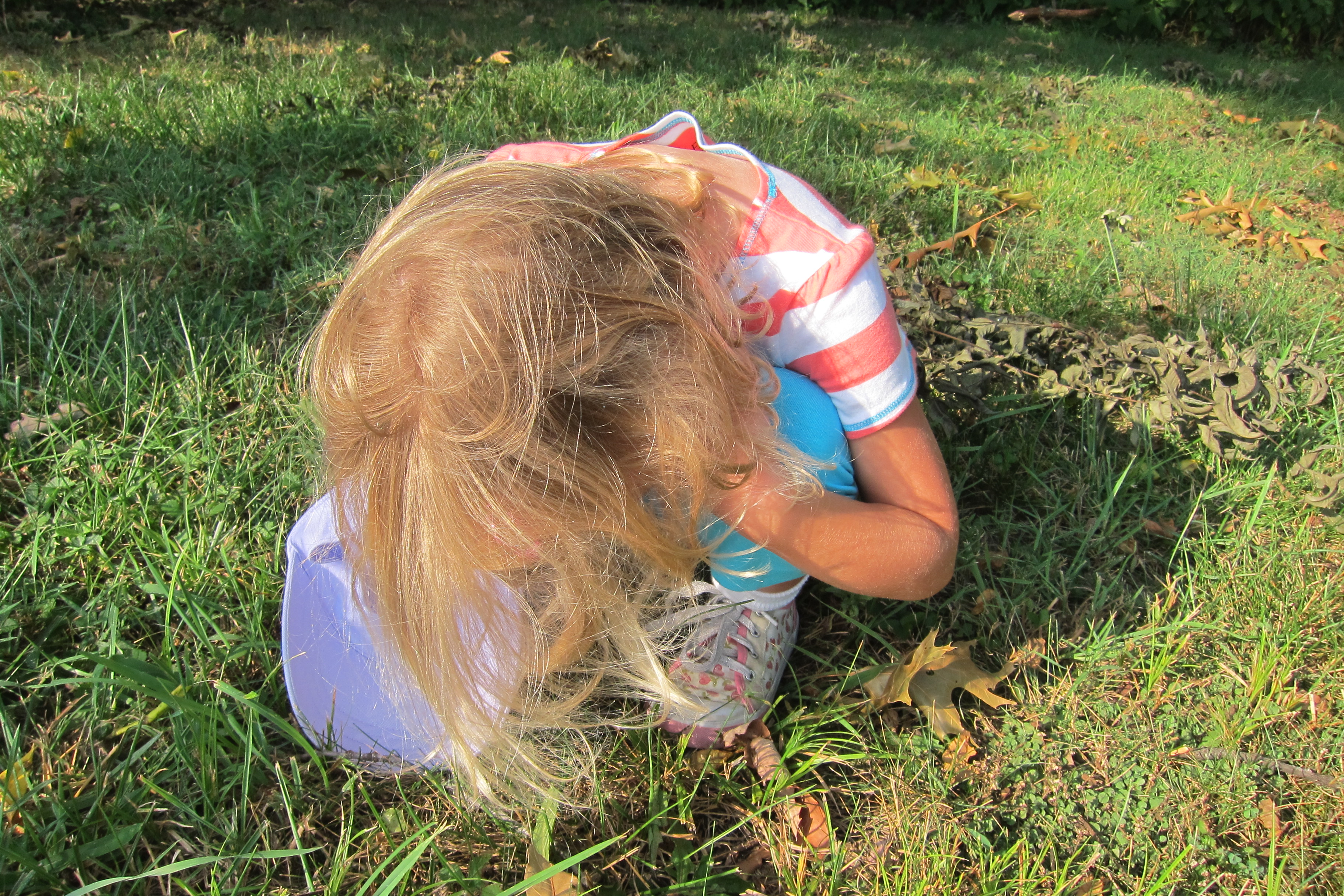 Sunday began early for Mimi as she needed to plot out her Scavenger Hunt clues, while PopPop picked beans in his garden….all before the campers awoke. With temperatures predicted to be in the 100's, it was good to get an early start. Mimi was hot and tired from hiding notes…and this was all before 7:00am!
The girls had their breakfasts of champions and then began their trek to find treasure! Seven clues and a few tears later, the treasure was found, hugs and apologies made, and happiness was abundant in the valley. (Khaki wanted to find ALL the notes, even though she couldn't read them! Sometimes it's hard being 4 when your sister is 7!) BUT, the treasures were worth the trials and all's well that ends well!
The day was just so hot that we all hunkered down in the house to watch Wimbledon and baseball (Mimi and PopPop) and play Wii (Mary and LK). "Just Dance" was one of the games of choice and the campers excelled in several venues of movement!
After the Nats managed to lose their game in the 9th inning, we headed off to Flotzie's for our traditional ice cream treats. With Khaki wanting strawberry ice cream, we all tried to explain that maybe Flotzie's didn't have that flavor and she had agreed to go with vanilla, just in case. WELL, upon arriving at the local ice cream parlor parking lot, "low and behold" the flavor of the week was…..tah dah….Strawberry. Khaki's lucky day! We all enjoyed our treats…Mary with her favorite….a chocolate ice cream cone, that we immediately dumped into a cup since it was melting so fast, and LK with her strawberry in a cup. Since she eats so slowly and PopPop eats so fast, we distracted her a bit and managed to help her finish before PopPop had a hissy. Eighty five miles and "101 Dalmations" later, we all arrived home in Fairfax.
Uncle Chi and Lucy joined us for a dinner of spaghetti and meatballs. A few games of "Hi-Ho-Cherry-O" later, Chi and Lucy left, to be replaced by PopPop playing "Princess Memory Match." Try to imagine Mary Frances and Laura Kate explaining to PopPop the difference between Mulan, Jasmine, Ariel, Snow White, Belle, Cinderella and Princess Aurora! It boggles the mind…at least, it did his mind!
That was enough for another day at Mini-Mimi Camp!