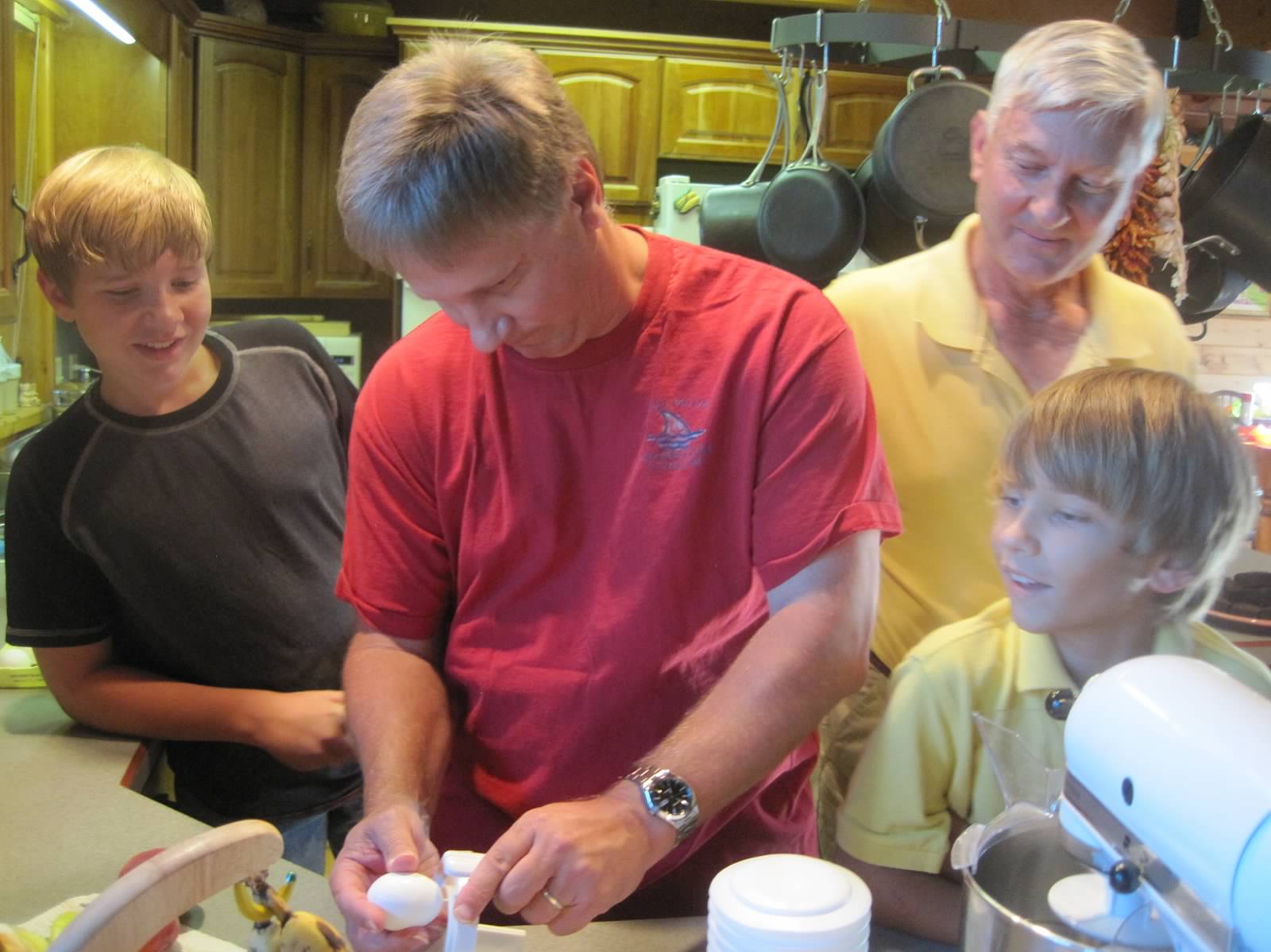 The Grand Finale!!!
Saturday, July 9th, was the Grand Finale of Davis Camp. With a "great uncle" and cousins around, we tried to "do it all" for our valley repertoire. The day started with hot tamale production. The Louisiana contingency reported for duty and produced enough tamales and tamale "glop" and even a tamale meatloaf for not only lunch, but also a future meal in Williamsburg!
When the tamales were on the stove, Uncle Dwayne and the girls headed for the first river trip of the day. The weather was perfect for a valley day and "Captain Committee" completed his first trip of the day with minimal problems. While the first crew was on the river, Connor and Davis carried out a few more "Search and Destroy" missions.
Hot Tamales were served at noon and then the second crew headed for the river. The three musketeers completed their trip in record time (about 40 minutes), and then we moved on to"EggStractor" practice. Dwayne and PopPop were the only successful eggstractors, but a lot of effort was put forth by the rest of the crew. More practice is necessary, but the deviled eggs were delicious anyway.
The "Rocket Committee" commenced on the launchpad after egg extraction. Never in the history of valley rocketry was there such a successful multiple rocket launch. Four rockets went up and four were successfully recovered….and Davis actually caught TWO rockets on their reentry.
We left for mass at 4:30 and got the "royal treatment" in geography from Father Chris and his South Pole Ocean! Then, an evening of fun and fireworks was next. The "Campfire Committee" had a bit of trouble getting the fire started and after a few "smoked, sooted" hot dogs, the crew managed to wait for the good fire to start while enjoying "The Hornet Show." (Mimi and PopPop had to hire an exterminator to get rid of a hornet nest that was the size of a basketball!)
The fire was roaring by the time the hornets met their demise and we all enjoyed weenies, toasted marchmallows and S'mores. The evening ended with a short fireworks display on the driveway and we all went to bed exhausted after a full day in the valley. "The Committee" did good!
note: Uncle Dwayne, aka "The Committee", has now been proclaimed "Honorary Camp Counselor of the Year!"