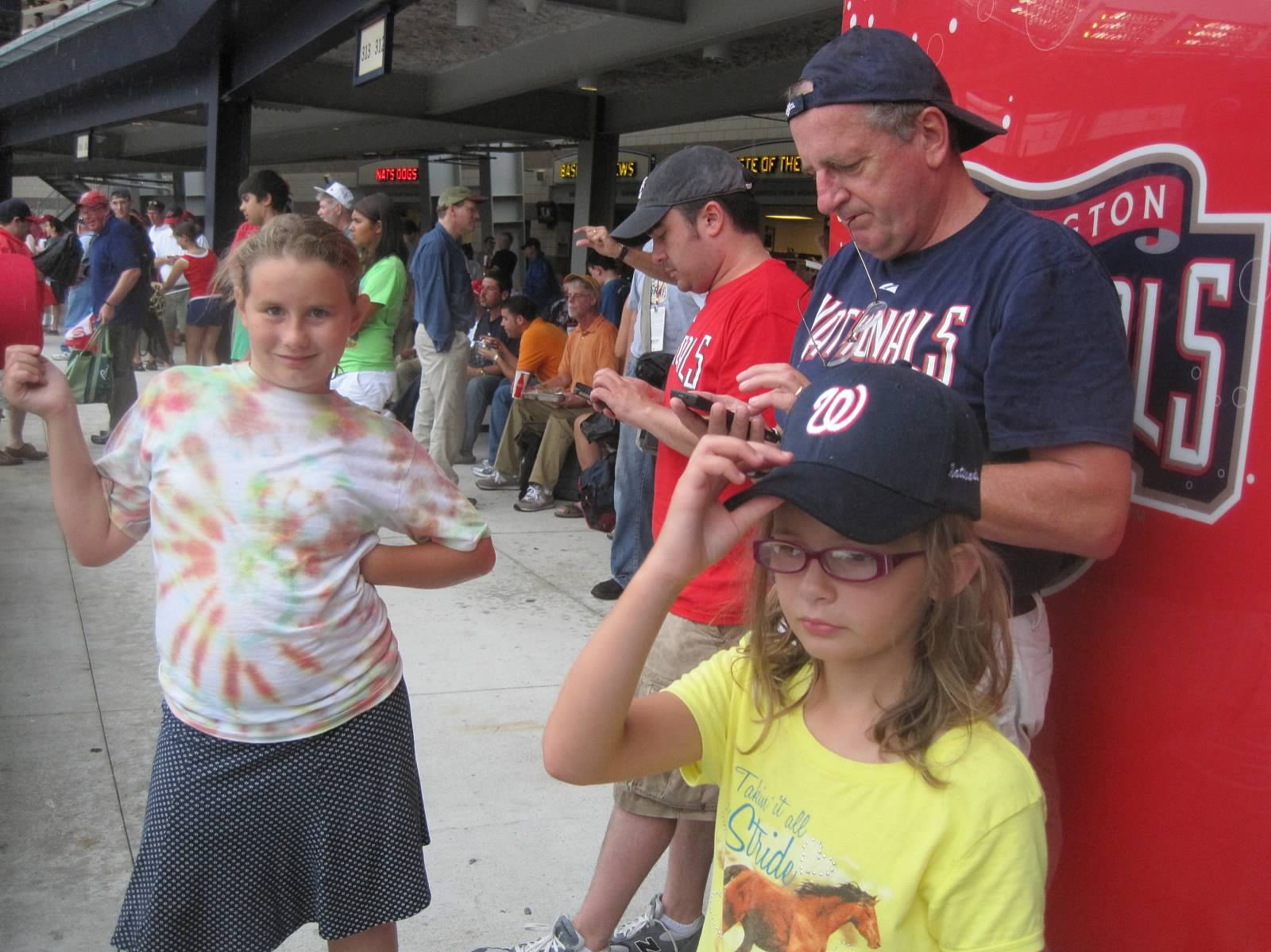 The campers are sleeping later and later; Mimi should do the same! But, with laundry and breakfast complete, Grandad arrived promptly at 11:00 and we were off to see the Washington Nationals play ball at National Park. The girls are experts now on Metro riding and our trip, which included a transfer to the green line, went very smoothly. Outside the park, the campers got their "Fi-Dolla Hats" and we were off to greet Teddy, George and Abe. The skies were dark, thank goodness, and the temperatures stayed reasonable without the bright sun.
Next on our agenda was THE FOOD. Grandad immediately found Ben's Chili Bowl and he and Honora got Ben's Chili Dog. Adjacent to Ben's was the Burger Joint and Annie opted for the cheeseburger while Mimi went for traditional "Dog in the Park." The Atlanta Braves managed to jump ahead with a 6-0 lead until late in the game when the Nats rallied to make it 6-4, but couldn't pull out a win. The campers and their grandparents headed out in the bottom of the 8th inning and were home for supper at 5:00.
We settled in to watch National Treasure 2″…at least the girls did. Mimi fell asleep on the couch and managed to wake up to put the campers to bed by 9:15.
Life is good at "the old ball game" and at Mimi Camp.
Mimi
Campers transferred to Grandma and Grandad's for the remainder of the week….so….signing off for Mimi Camp 2011!