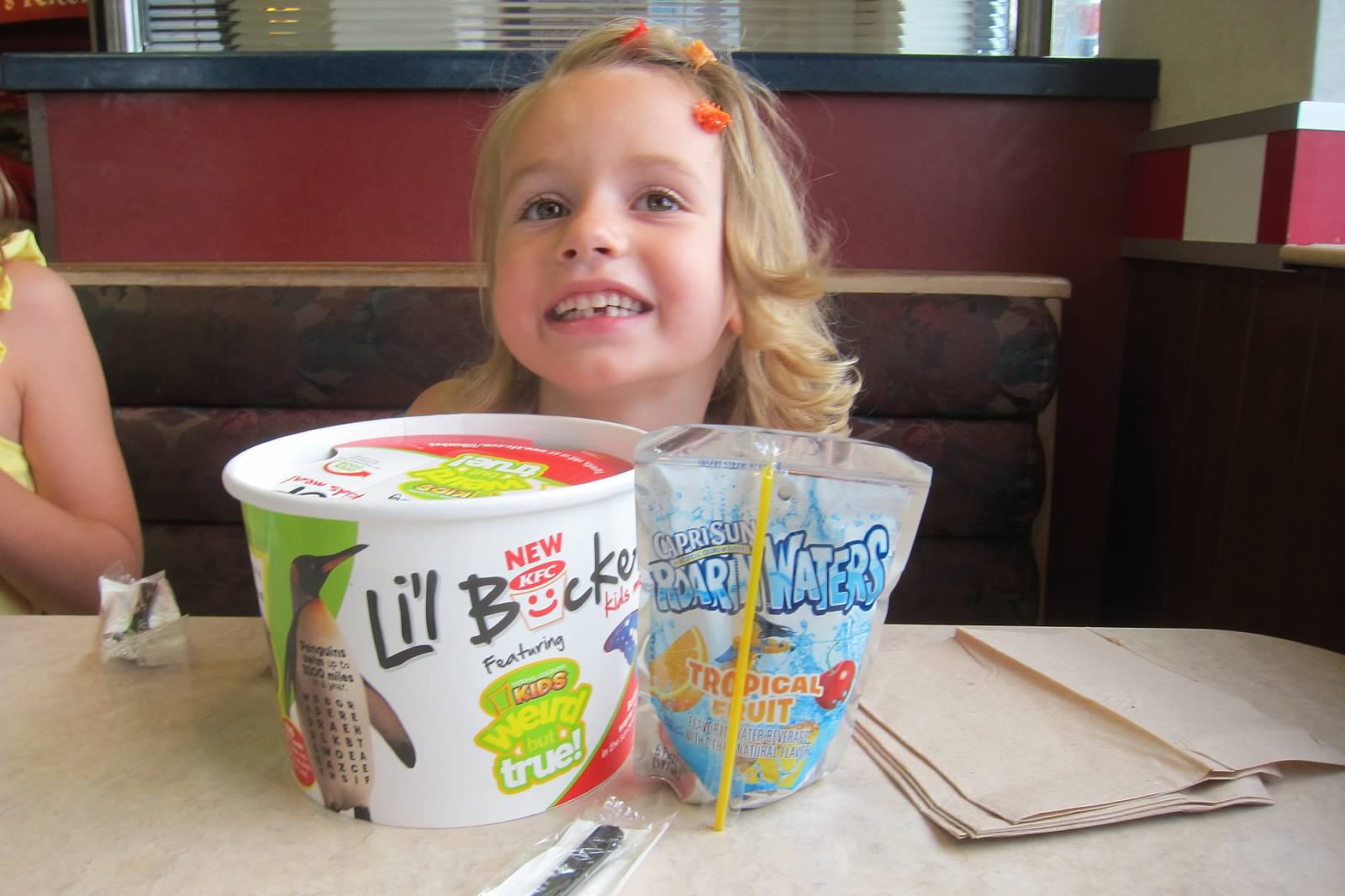 We planned our second day of camp to take care of picture business in Fairfax, which included the traditional visit to the "Elephant Hair Wash" aka "Cartoon Cuts" in Fair Lakes Mall.  With a 9:30 hair appointment and a 10:00 picture time, Mimi was cutting it close but we got it all done in time to meet PopPop at the townhouse for a noon departure to the valley.  The campers looked quite spiffy with their new hairdo's and outfits.
With Pop Pop and a full carload of camping activities in tow, we headed to the valley while watching "Rio" on the ipad.  Stopping in Front Royal for lunch, the girls had their first KFC adventure.  Mimi never thought she would have to convince a camper to just "try" KFC food!  But, success was looming when they saw mac 'n cheese on the menu!
The highlight of the day really came when the girls met their dolly surprise in the valley.  Laura's little girl, Lily Rose, has blond hair, just like her mommy.  Mary's little girl, Veronica Rose, has beautiful brown hair, just like her mommy.  Eliza's little girl is awaiting their first meeting! The girls spent the rest of the day getting to know their new little girls, teaching them their repertoire of "Jesus" songs  and the evening ended with coke floats!