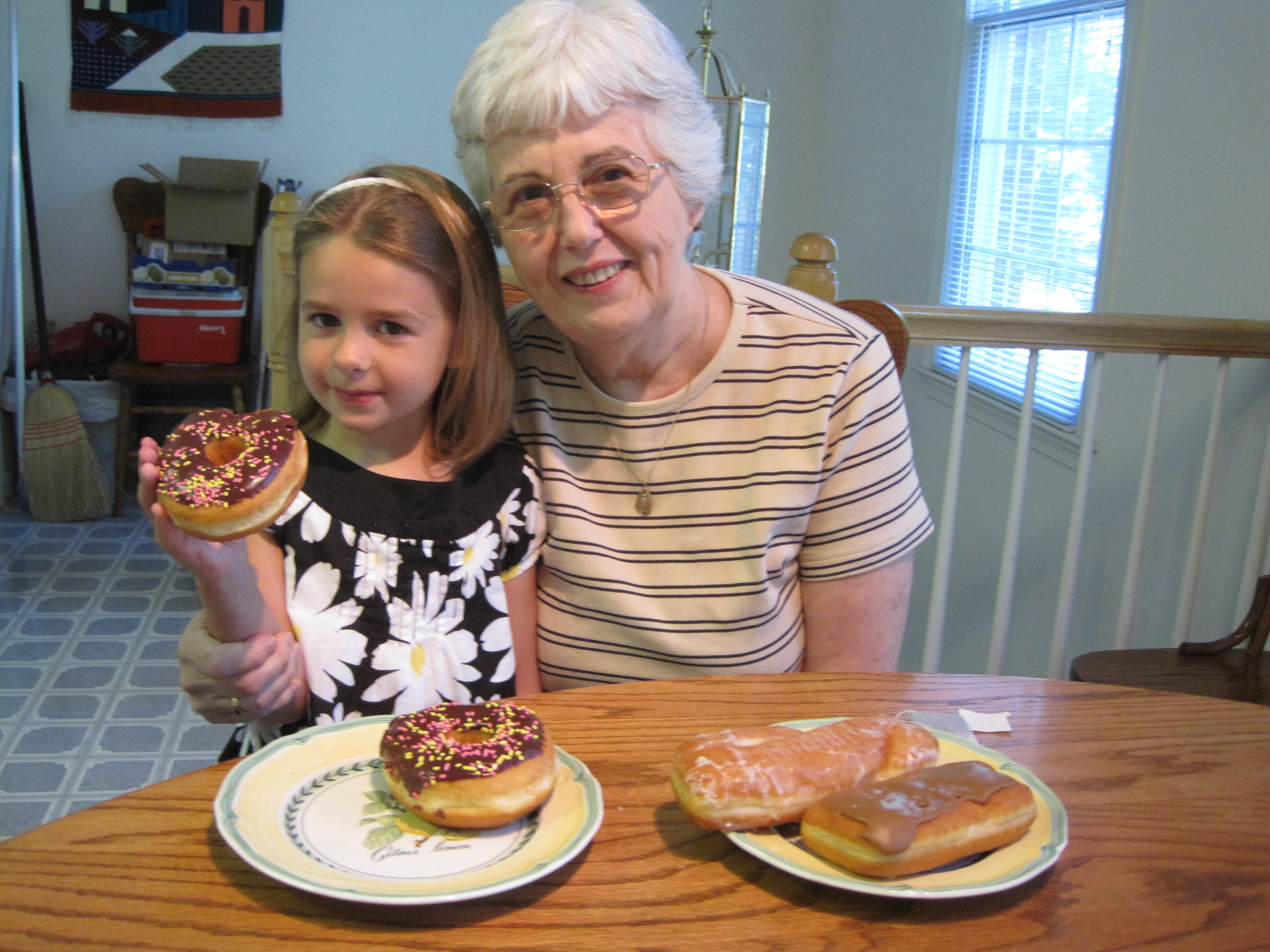 Our camper was awake at 7:30 today, ready for Cookie Crisp and chocolate milk and cartoons. Since we were expecting Mrs. Johnson, Mary Frances began coloring quickly to prepare a special work of art for our honorary counselor.
Mrs. Johnson arrived around 9:00 with animal crackers for a snack and chocolate iced donuts with sprinkles for "tea." While Mimi and Mrs. J visited, Mary settled in to Dora and Mickey and Minnie. Remember the magic words…mishka, mooshka, mickey mouse!!! So far we have had a steady diet of food this morning from our friendly visitors. Mrs. Haarz dropped by with sandwiches from Quizno's.
After our visitors left, Mimi rested on the sofa—too much food!—and Mary worked on the computer challenging Dora to myriad competitions. We took a nice walk through the woods to the big playground and then Pop-Pop was home and ready to leave for the valley.
While Pop-Pop drove, Mary watched The Little Mermaid and was heard singing "…ah, ah, ahhhh, ah, ah, AHHHH" with Pop-Pop totally clueless about what was going on! The best part of the day, though, was around 9:00pm when Mary Frances called the moon. It was "whole" aka "Full" and just beautiful. But it kept going behind clouds, which required more calling. This resulted in a dry throat, thus requiring a coke float to quench her thirst. Nothing better than a full moon and a coke float on the porch with Mimi and Pop-Pop in the valley.
Unfortunately, Mary was not accustomed to a full moon's shine. With no curtains on the windows, at 3:00am, I heard "Mimi, it's time to get up….it's light outside!!!" I had to explain to her about moonlight in the valley! She promptly went back to sleep and is still sleeping at 8:00 this morning. Obviously, daylight is not at bright as moonlight.
Life is good at Mimi Camp.
PS: After trying to explain that this beautiful moon was being seen by her family in Raleigh, she started to express her sadness at missing her mom and dad and her family. This was quickly assuaged with the coke float!!! :-))