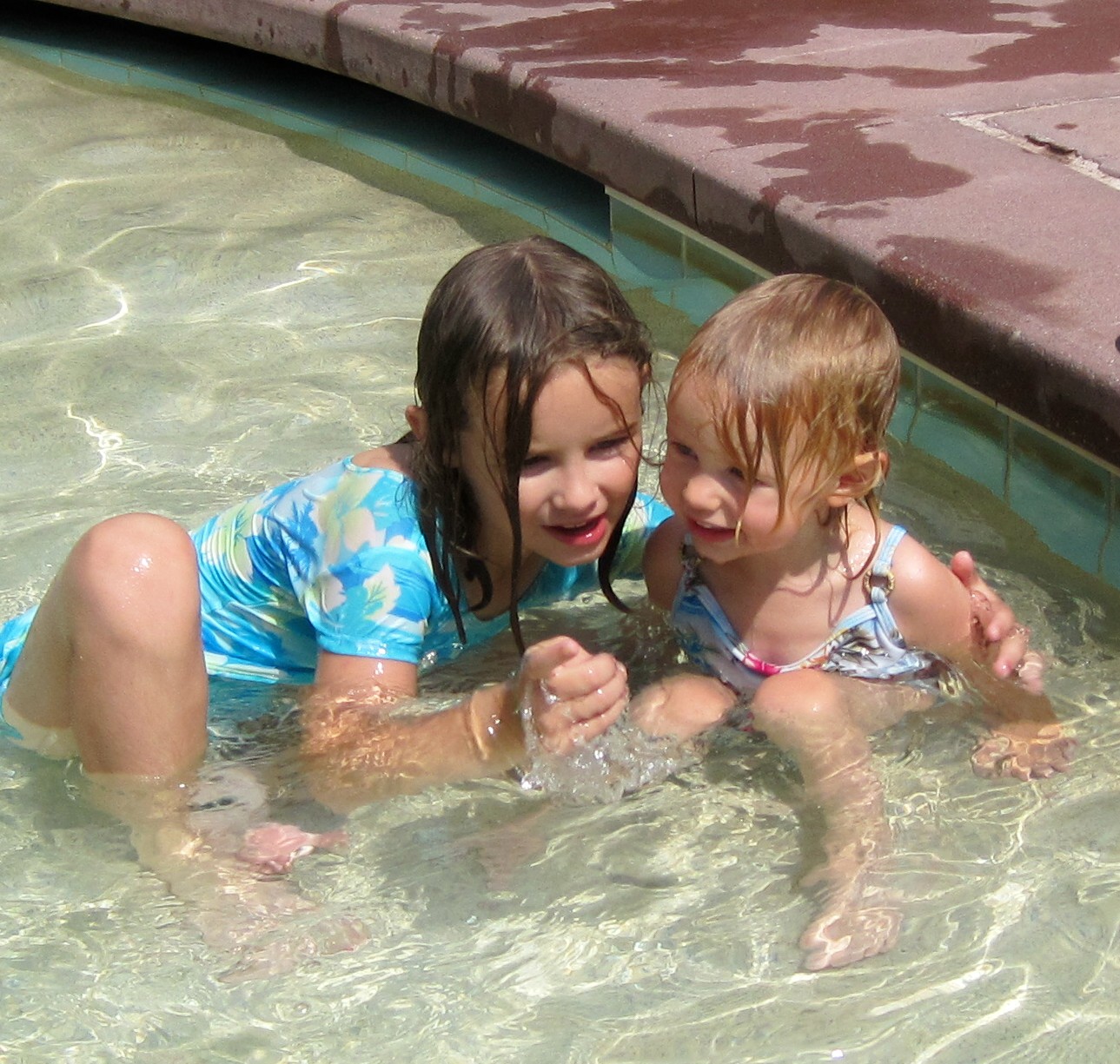 Monday was the official "Swap Meet" for Mimi Camp. With Brian driving 3 hours, Mimi and PopPop driving 2 hours 15 mins. and Uncle Chi driving 1.5 hours, we all met in the parking lot at 10:15 within 2 mins of each other. Great timing, Team Mimi!!
Slathered on the sunscreen and headed into the park. Good news-bad news day! The crowds were very "light" and almost no waiting for rides…WONDERFUL! The temperature for the day was high 90's. In fact, the official temp for Monday in Doswell was 101. AWFUL! BUT, that didn't stop our kids from having a wonderful time; it was just the "old folks" who suffered.
Mimi, PopPop, Frankie and Khaki took the Kiddyville route, while Brian, Chi, Davis, Honora and Annagrace headed to the Dominator, Volcano, Annaconda and more of the death-defying, stomach-churning attractions. We met at the carousel and then to picnic with tuna sandwiches (Eat your heart out Mary Kay) outside the park.
After lunch, it was off to the water park to enjoy the water and burn the feet. The concrete must have been 150 degrees for those not wearing flip-flops! Notice PopPop in the picture! Laura Kate went from…."I don't even have a swimming suit and could care less about getting in the water" to "Don't even think of taking me out of this place or I'll throw a conniption fit"…which she did.

Around 4:00, we all headed out of the water park to ride a few more rides, but Mother Nature graced us with a full blown storm. After taking shelter at the kiddie bumper cars, Mary Frances and Laura Kate and, then, Annie got to ride the bumpers about 10-15 times until the rain stopped. At that point, Uncle Chi left for home, Mimi, PopPop and 3 wild little girls rode every ride in Kiddieville at least 3-4 times each. Laura Kate was "lovin' it."

Mimi, PopPop and Davis left at 6:30 to head home to Fairfax and Brian and the female maniacs stayed in the park to par-tee til they dropped! We got a message that they were home by 12:30am!
Whew–life is good and tired at Mimi Camp!