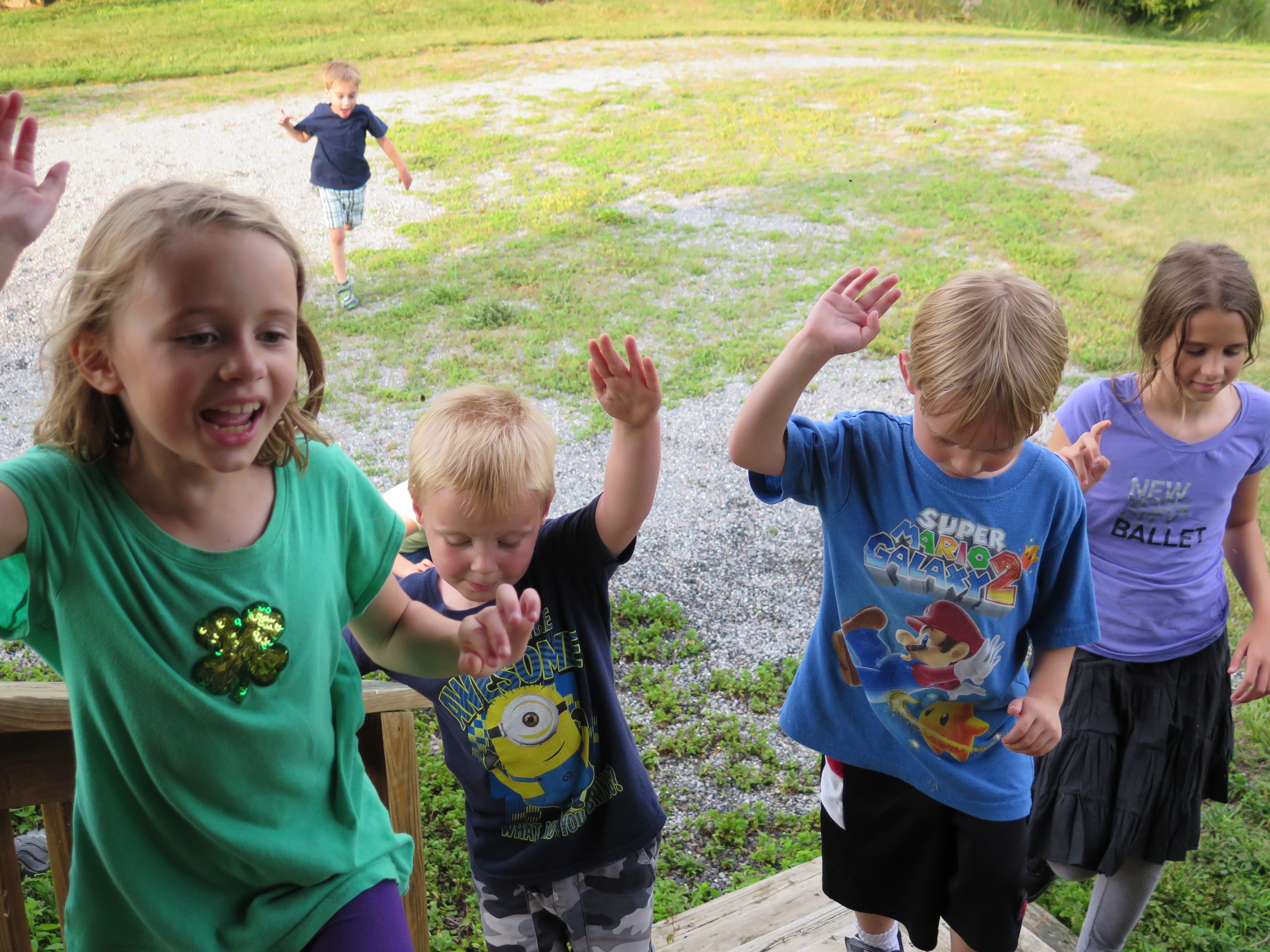 Camp Counselor MK guest blogging for Mini-Mimi Camp 2015:
Most campers have arrived for Mini-Mimi Camp.  Mimi has been advised that starting her blog for this summer is critical to ensure documentation of camps before the campers enter college!
Friday was officially Day 1.  Flanders arrived to find camp in progress.  Mimi Camp Activity #1:  Ice cream making on the porch.
Camp Counselor Matthew nearly burned the house down with the use of Pop-Pop's grill.  It was mighty smoky from years of grease build-up.