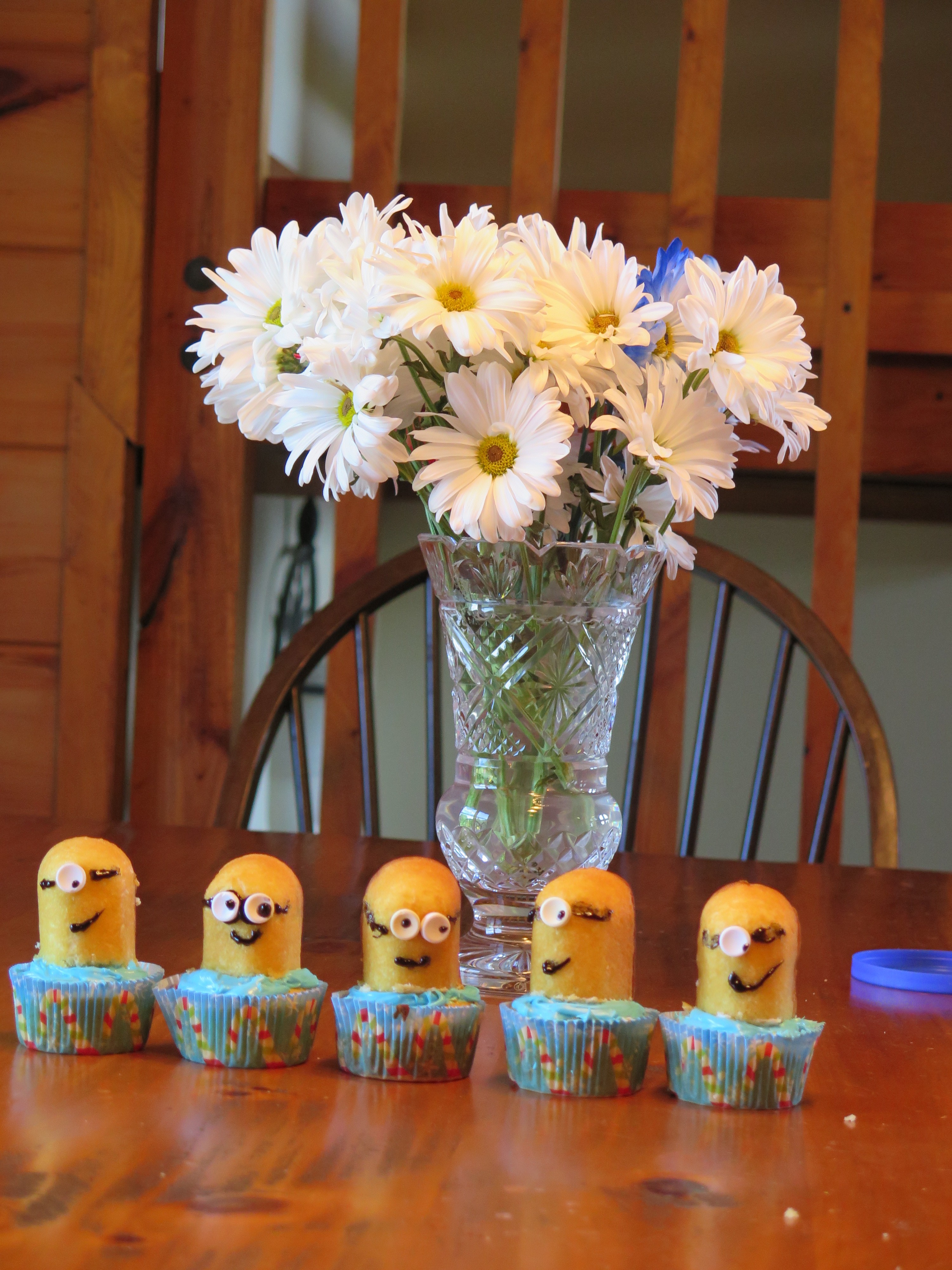 Mary Kay guest blogging again: Today we had corn planting, blueberry harvesting, puppet mask craft, Dress-up party (complete with Nerdy Nummies Minion Cupcakes and a Minion piñata), burgers 'n dogs, another campfire, a play production with the masks, and more firefly catching.
Corn planting.
Blueberry _____ offering.
Caption, anyone?  I think "donkey" suffices.
Pin the pocket on the Minion.
Michael the bellows.
Midsummer Night's Dream.