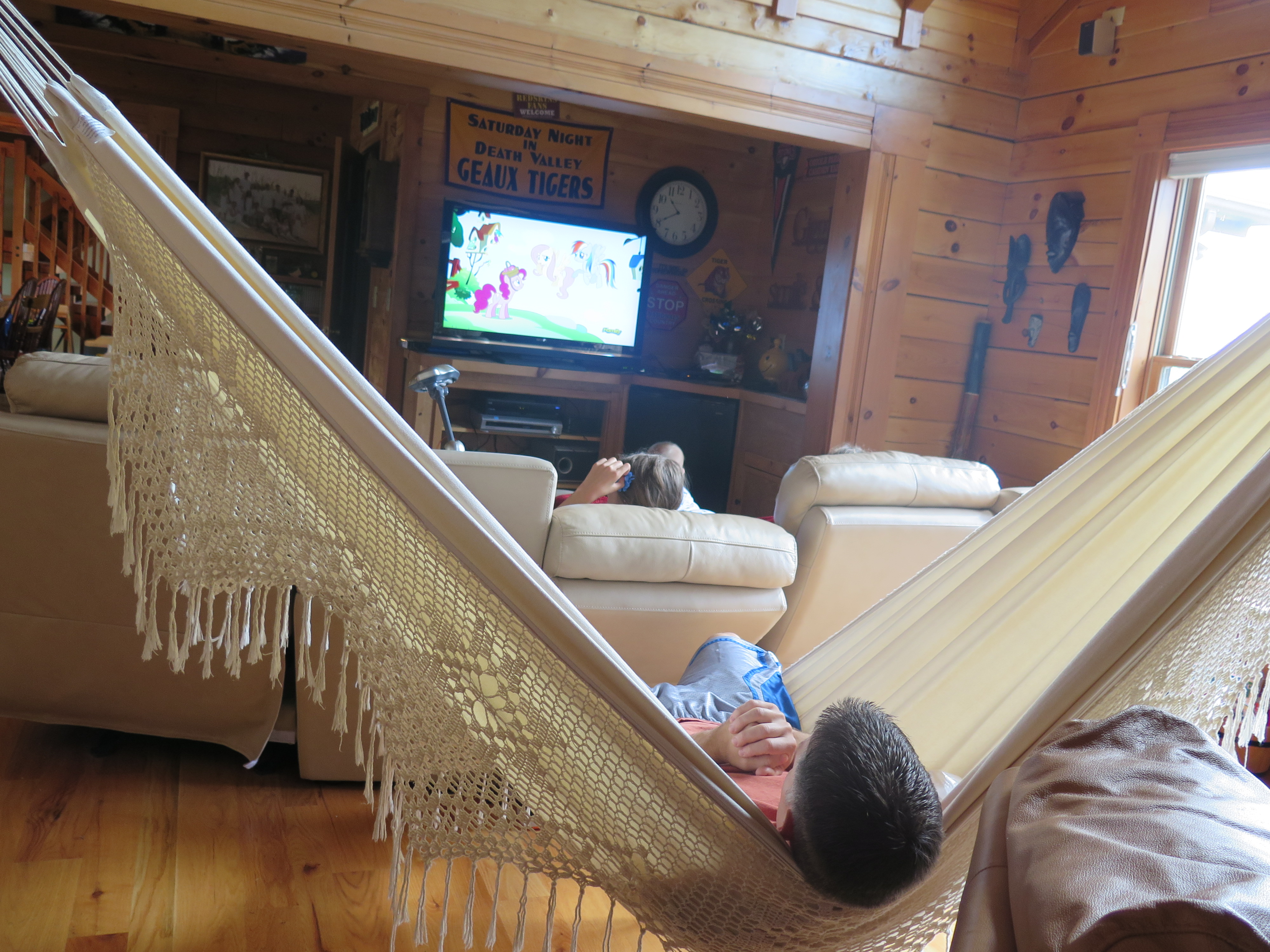 Today the counselors were prepping for Kings Dominion, but also entertaining the campers with a trip to Luray to feed the ducks and visit Flotzie's, a beading craft, and plenty of pool / Jeep time on another hot day in the valley.
Pea-pod.
Feeding the ducks in Luray.
Mimi relaxing amongst the Minions.