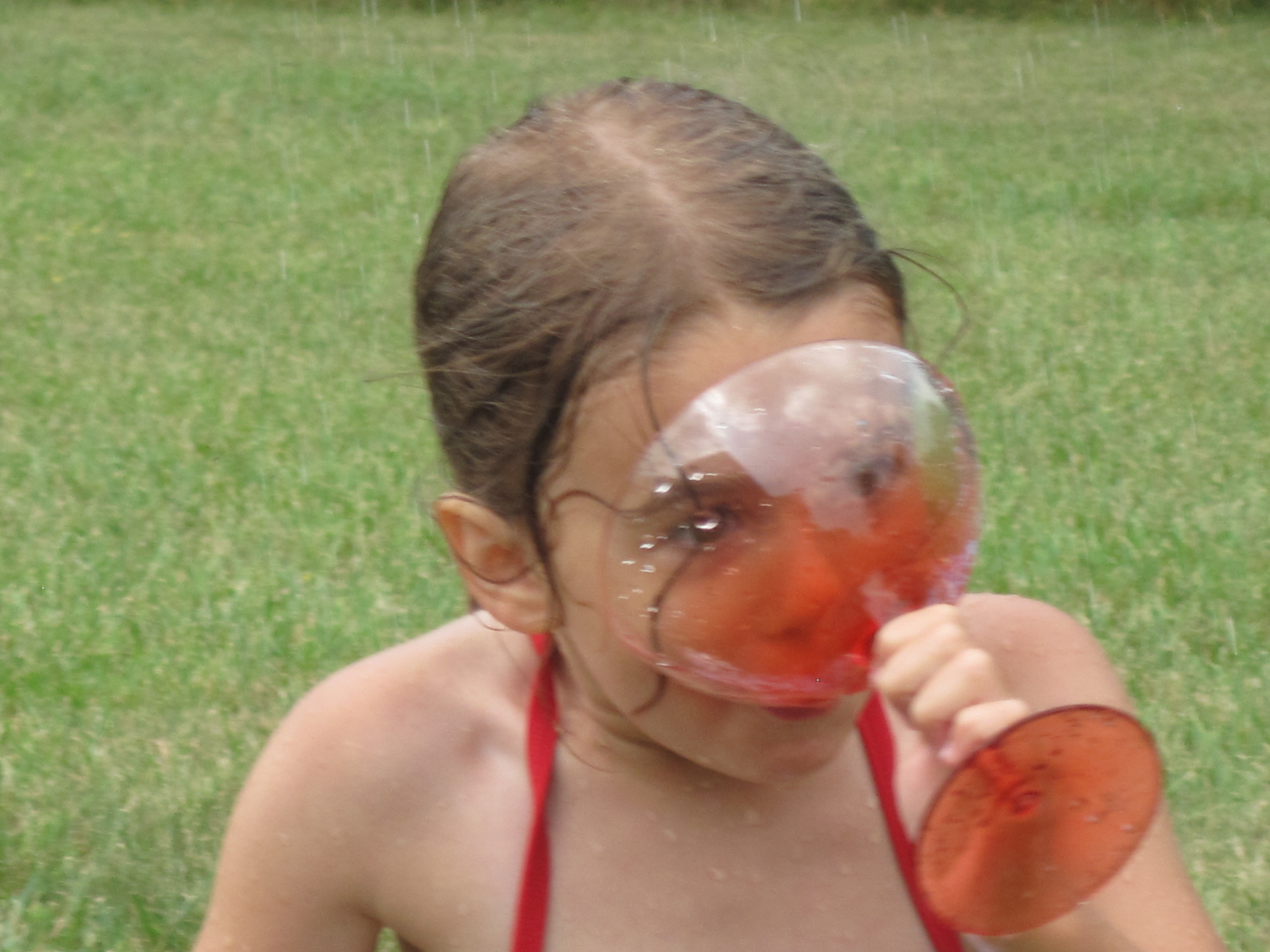 Saturday at Mini-Mimi Camp got off to a late start as Princess Frankie slept while Mimi prepared for the day by reinflating, cleaning and repositioning the pool on the slide to create the latest and greatest Valley Water Park. Since the happy camper slept until 9:00, Mimi and PopPop also worked in the garden and fed the birds.
After a breakfast of frosted flakes, "cream" and coffee-milk, we ventured out to the water park and had some fun in the sun and the water. Mary proclaimed it "the best ever." Meanwhile PopPop grilled burgers and dogs for the adults and Frankie had crackers and peanut butter.
After lunch, PopPop and Uncle Chi settled in to watch the US vs Ghana World Cup game and Mimi and Mary headed into Luray to see Toy Story 3. After blubbering like a faucet, Mimi proclaimed the movie "the best ever." We drove home, planning to go to church, but the soccer game went into overtime (US lost), so it was Tom and Jerry cartoons till supper time. Uncle Chi left to go home to Fairfax and PopPop fixed leftovers.
The best was yet to come for Saturday at Mimi Camp. After our ice cream sundae dessert on the porch, Frankie called the moon and what a beautiful moon it was! Just rising over the mountain was a huge orange full moon…AND…a wonderful fireworks display was visible at the same time.
Life is surely, wonderfully good at Mini-Mimi Camp!