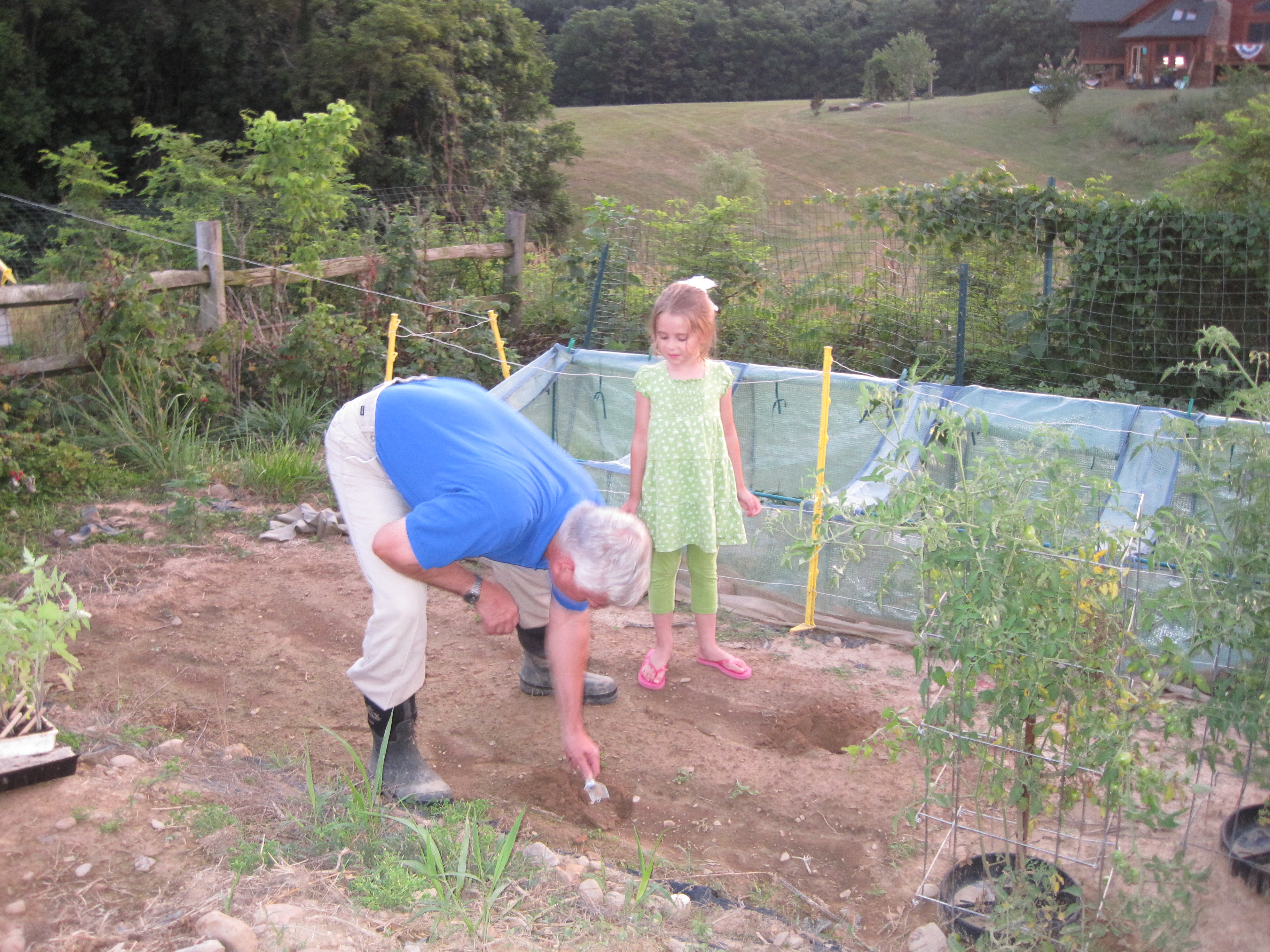 Sunday was a very quiet day in the valley for our camper. After breakfast we met PopPop in his garden for some "pickin' and diggin'." Mary helped pick blueberries, then she and PopPop dug some delicious Yukon Gold potatoes.
These were potatoes that Mary and her siblings planted at Easter break. Then we cleaned up and got ready for 11:00 mass. Since our camper was "the best" at mass, she earned a surprise.
Flotzie's for lunch! Mary chose a rootbeer float for her treat…a wise choice. PopPop had his usual…a coke float and Mimi tried the banana smoothie.
We shopped at WalMart for lunch fixin's and treats to bring to Kings Dominion and came home to relax and rest for the afternoon. Mary and Mimi painted nails, read, watched Looney Tunes and took a nap. PopPop watched Wimbledon and just relaxed in the house. For dinner, Mary had spaghetti-O's and Mimi and PopPop enjoyed their steak and those delicious , freshly dug potatoes. An early bedtime is on our schedule so we will be energized for a full day at Kings Dominion on Monday.
Life has been great this week at Mini-Mimi Camp!
Mimi