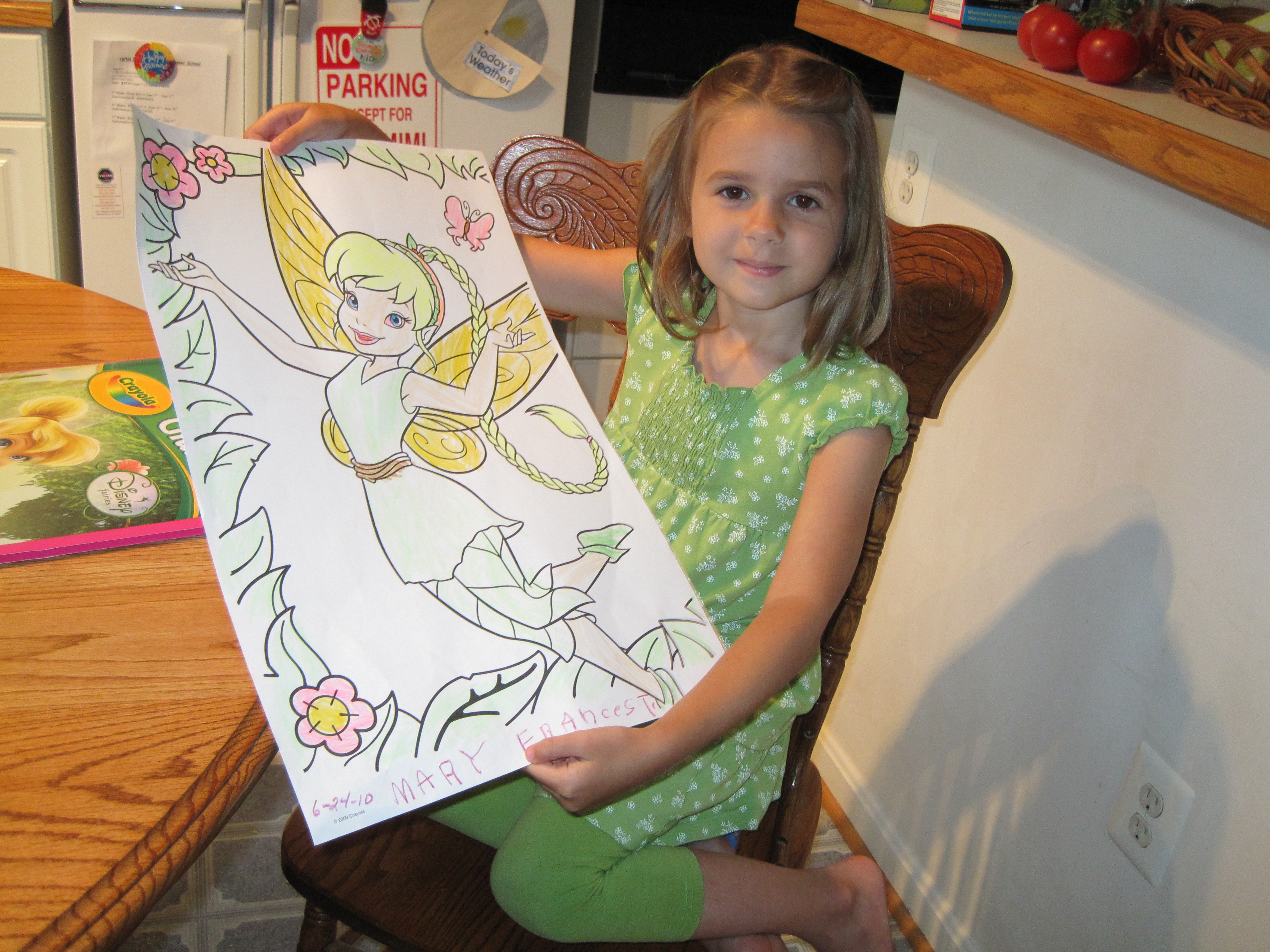 Mini-Mimi Camp began at Grandma and Grandad's house with a late sleep-in. After breakfast and the morning cartoons, Mimi arrived at 10:00 to lead an adventure to Frying Pan Park with Mary and Grandad. Our reluctant farm camper got to see cows, sheep, goats and horses and even went through a typical farm house. The temperature was approaching 90 in the morning so any outdoor activity, other than swimming, was difficult to enjoy. And barn animals don't smell their best in stifling heat! Grandad treated us to a tractor wagon ride around the farm and then we decided to end that adventure. We took Grandad home and went home for a lunch of apples, cheese and Cheez-its.
Since the pool didn't open til 4:30, we watched the first Shrek movie. Well, Frankie watched and Mimi drooled on herself when she fell asleep.
When the movie was over, Mimi tried to talk Frankie into a nap, but after the pillow talk became maudlin (questions beginning with who my grandma was and ending with when was I going to die), we decided to forego the nap and head to the store for a coloring book and pudding cups.
Mary colored a beautiful poster of Tinkerbell while Mimi read and then we made pudding pops to freeze for dessert. The skies were getting dark, so we didn't go to the pool. But–after dinner the skies were blue again so Pop-Pop, Mimi, Mary, Ariel and the purple noodle headed off for a quick swim from 7:00-8:00. Pop-Pop slept in the lounge chair while his girls had fun in the pool. We walked home, had dessert and relaxed watching the O'Reilly Factor.
Life is good at Mini-Mimi Camp.
Mimi