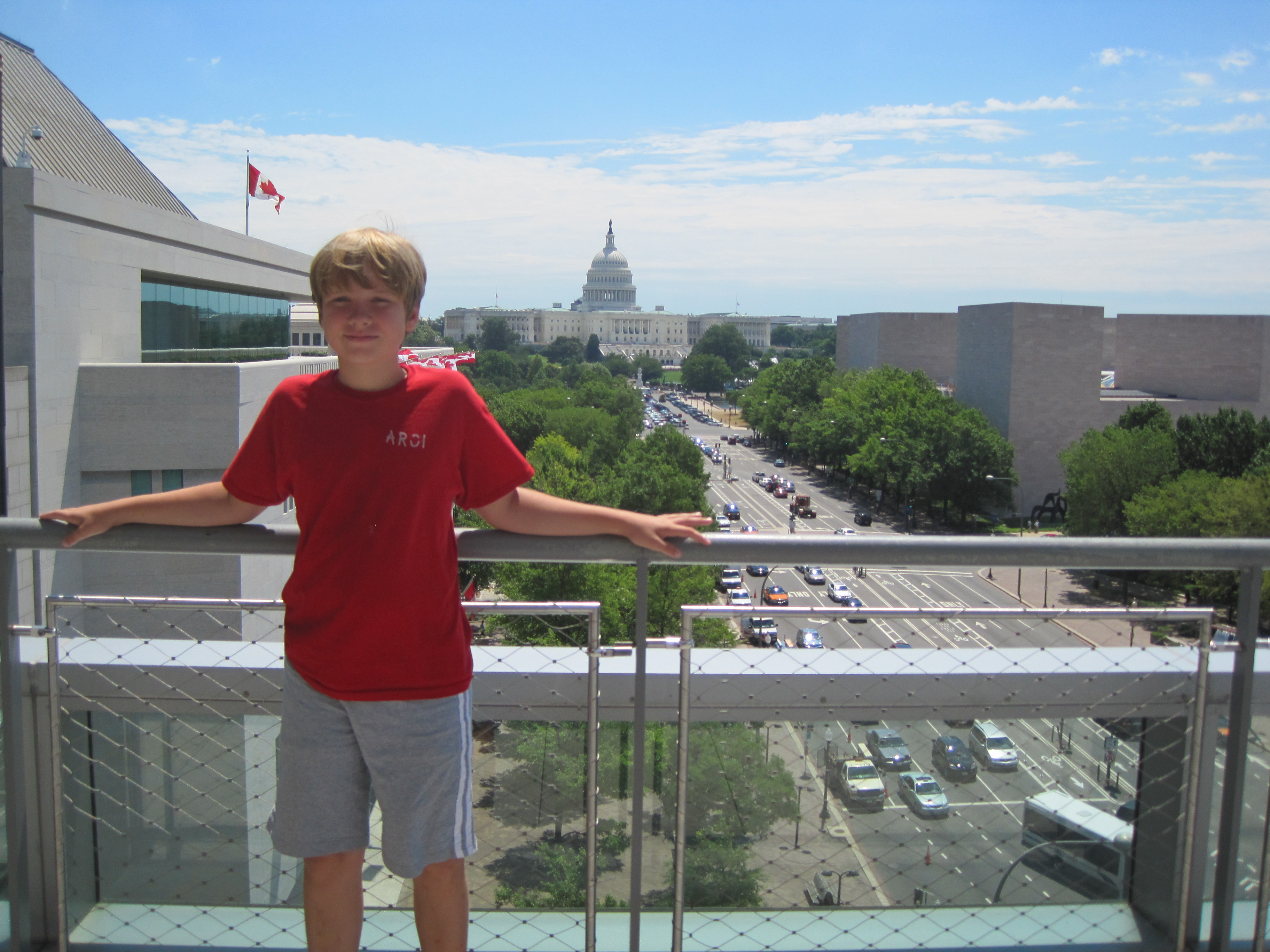 Major Mimi Camp always includes an alteration in hair length for Davis. We began with "Let's Make a Deal"—haircut for Yu-Gi-Oh deck. OK, OK—so it took a bribe, but it worked.
We began Monday with a trip into DC on the Metro to visit the Newseum and the Old Post Office.
At the Newseum we saw a 4D movie, had a marvelous view of the Capitol and Pennsylvania Avenue, introduced Davis to Elvis and learned some of the skills of being a reporter. Then Mimi beat Davis at the Ethics game …judging different ethical situations that reporters face daily. Gooooo Mimi!
After a couple of hours at the Newseum, we headed down Pennsylvania Avenue to Davis' favorite DC establishment, the Old Post Office. Of course, he picked his favorite Chinese dishes, Sesame Chicken and General Tso's Chicken. We couldn't finish it all, so, as a result, Mimi's purse is now Chinese flavored after carting the leftovers home.
Later in the afternoon, we went to the barber and then to Target where we found all sorts of great things, such as Yu-Gi-Oh cards, a Percy Jackson movie, The Battle of the Labrynth and, tah dah…..a bag of Peach Rings! Davis watched his movie while Mimi fixed meatloaf and mashed potatoes for dinner. We ended the day with a coke float. Mimi has gone from hosting little Miss "I don't eat anything" to voracious Mr. "I eat anything that's not bolted down."
Life is good at Major Mimi Camp.
Mimi