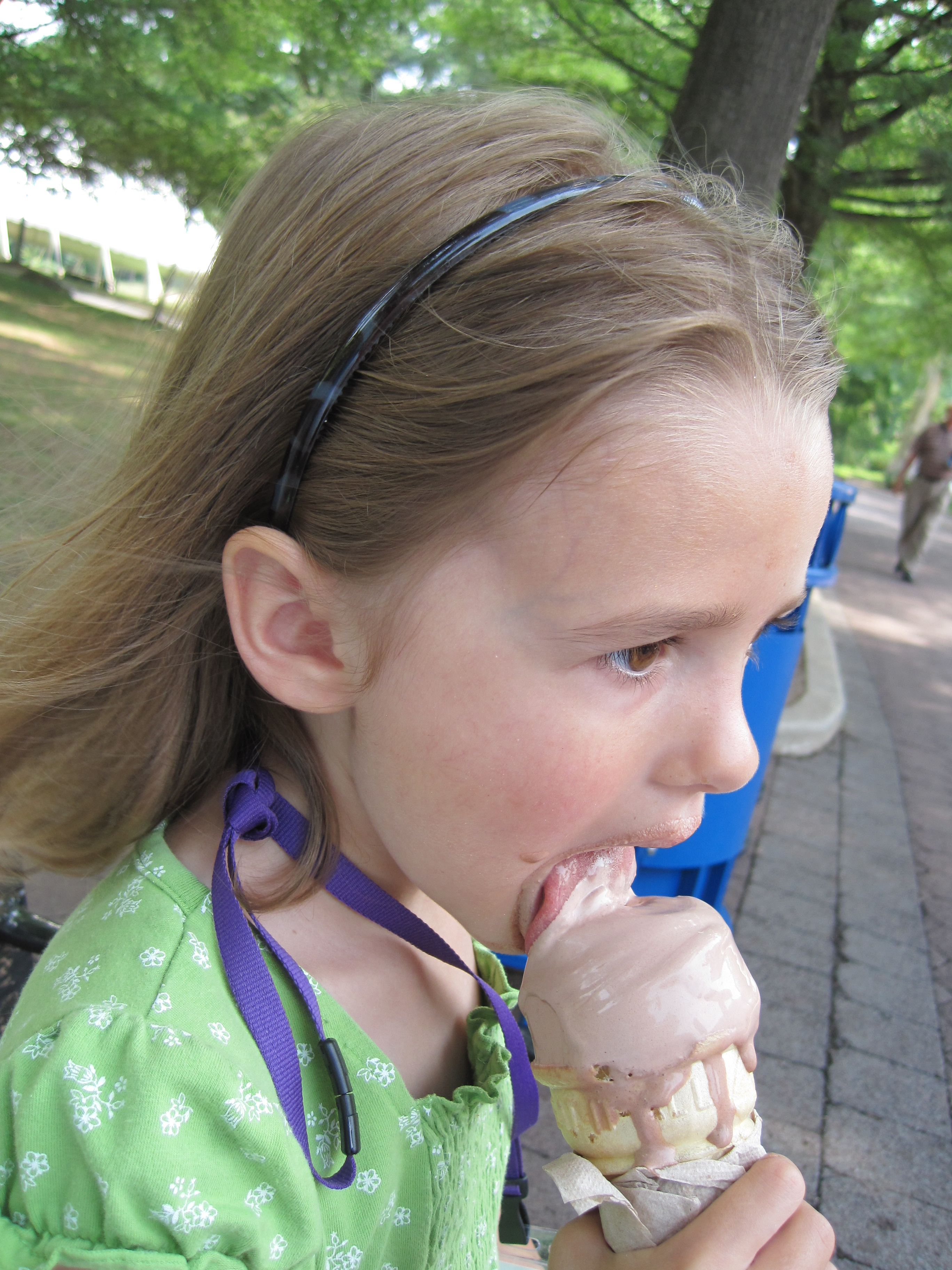 We began today with an 8 0'clock wake up of our happy camper. After a few cartoons, Dora included, we had our cereal and juice and decided to embark on our adventure to the zoo. Although the temperatures were forecasted to be in the mid-90's, Mimi decided she didn't have the luxury to wait for a nicer day.
So we ventured off with our Cheez-its, water and juice and drove to the Metro Station. Fortunately we found one of the last 2 parking spots on the Metro planet! It took Mimi a while to figure out the ticket cost, but with the umbrella stroller in tow, Queen Frankie was ferried onto the Metro at around 10:00. Of course, nothing being easy, we had to evacuate the first Metro train because of smoke. Not a problem….I was out of that one in a heartbeat!
It took us about one and a half hours to get to the zoo…that included a transfer to the red line at Metro Center and then about a half mile walk to the zoo. Even though it was hot, it wasn't too bad if we caught a breeze or walked in the shade. The zoo also had water misters that we took full advantage of. The good news is that we saw the giant panda and the elephants and the big cats. Other than those and a few gazelles and horses, that was about it. The big cats didn't want to move in the heat and all the other animals seemed to hide in their shaded compounds! Also, have you ever heard of a zoo without giraffes, hippos and rhinos??? Strange zoo?
The highlight of the adventure was the chocolate ice cream cone….her green dress is soaking in the laundry as I write this. So…Cheez-its and chocolate ice cream for lunch…can' t get any better than that! Queen Frankie also purchased a small stuffed panda and decided to name it…not Ming Ming or Ling Ling or something appropriate for a Chinese marsupial….but…."Michael." Huh? Don't ask, cuz I don't have a clue why. Although a minute ago, she decided that it actually is a girl named "Aurora"
We left around 1:00 and got back to the car at 2:30; then proceeded to K-Mart for a pool toy. After much deliberation, the happy camper settled on Ariel Floaties for her arms and I passed on the Spiderman super-soaker! We got home, had a snack, rested for 10 nanoseconds and Mimi, Frankie, the Purple Noodle and Ariel Floaties walked over to the pool.
The weather is holding (no afternoon storms, as predicted) and we spent about an hour and a half devising various contortions and games with the noodle. Someone became an instant millionaire by designing a 5 foot length of foam rubber in the shape of a noodle!!! We left reluctantly…well, one of us left reluctantly. Came home, took our shower and bath and settled in for mac and cheese.
The plan is for The Princess Diaries as tonight's movie time, but if we don't start it soon, she may have to put Mimi to sleep and finish it on her own!!!
Life is good at Mini-Mimi Camp!