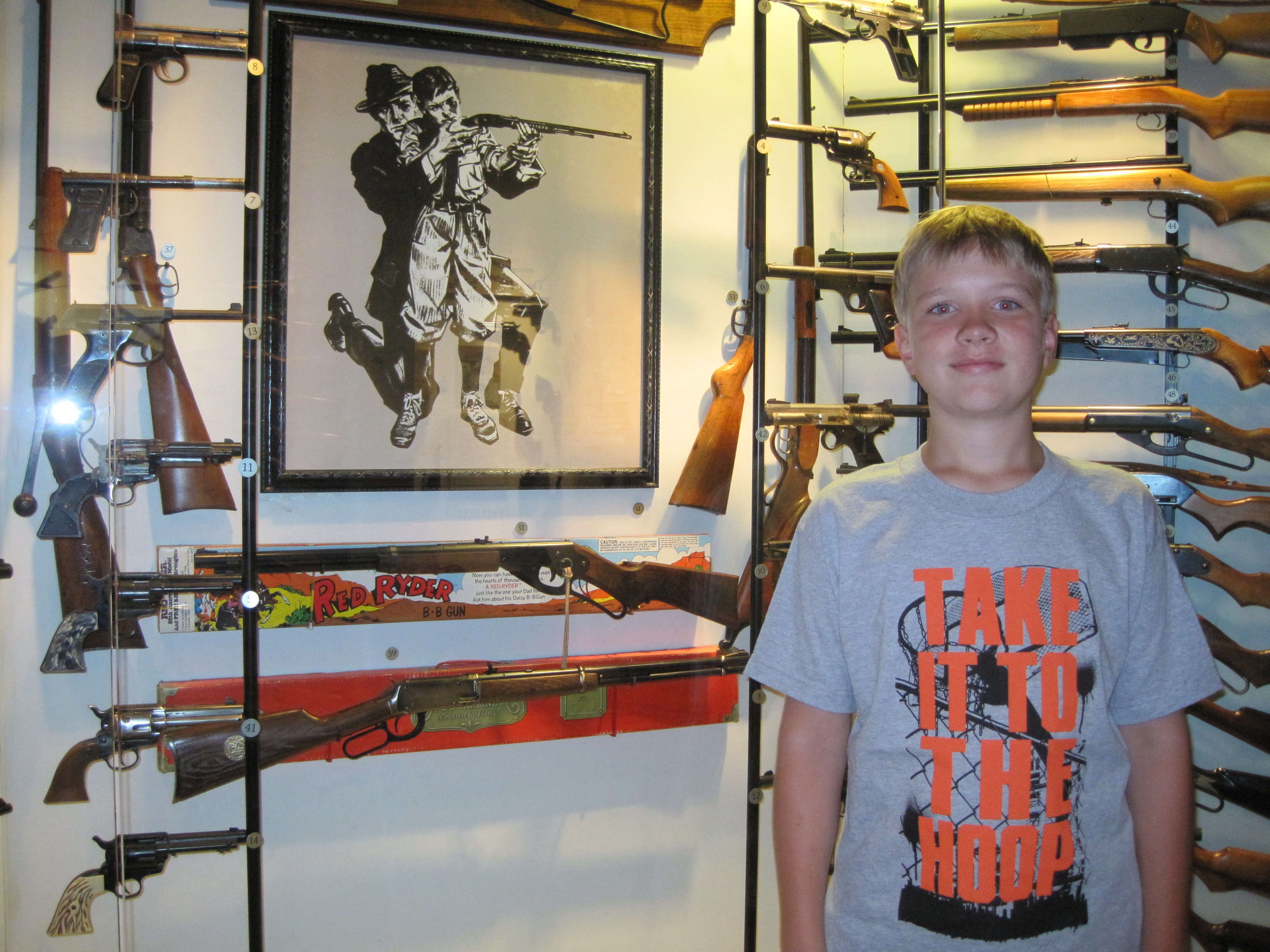 I kept telling Davis "No Red Ryder—He'd shoot his eye out!"
Our trip to the National Rifle Association today was a good one. Mimi is now inspired to take a 2 day course in firearm training at the firing range. At the museum we saw every imaginable gun that has been made from the beginning of time. Davis was impressed with the gatling gun and the newer machine guns and, of course, the canons. Here's a picture of Mimi's personal favorite. Davis didn't have a clue who either "Thomas Magnum" was, much less Tom Selleck!
We did some shopping after the museum trip, each of us finding a book at Border's to enjoy this summer. Davis found Percy Jackson: The Last Olympian and Mimi got Winston's War by Michael Dobbs. Lunch was at home–leftover Chinese from the Old Post Office.
After lunch we relaxed at home and then Davis, Mimi and Uncle Chi met up with PopPop at Fairfax Corner to see Prince of Persia: Sands of Time. Lots of action and special effects, some humor and not much blood…just my kind of action movie. PopPop treated us to dinner at Potbelly's and now we are at home to watch some TV and read.
Life is good at Major Mimi Camp.
Happy Birthday, Uncle Michael!
Mimi